Seize the Power
VersaWorks 6
Get ready for a new era in digital printing. With a Harlequin RIP core engine, advanced features and easy-to-use capabilities that make VersaWorks 6 the most powerful RIP software ever. And, best of all, it's free to upgrade for Roland DG users.
With VersaWorks 6, you can maximise the power of your printer or printer cutter with the latest printing environment.
VersaWorks 6 RIP Software Features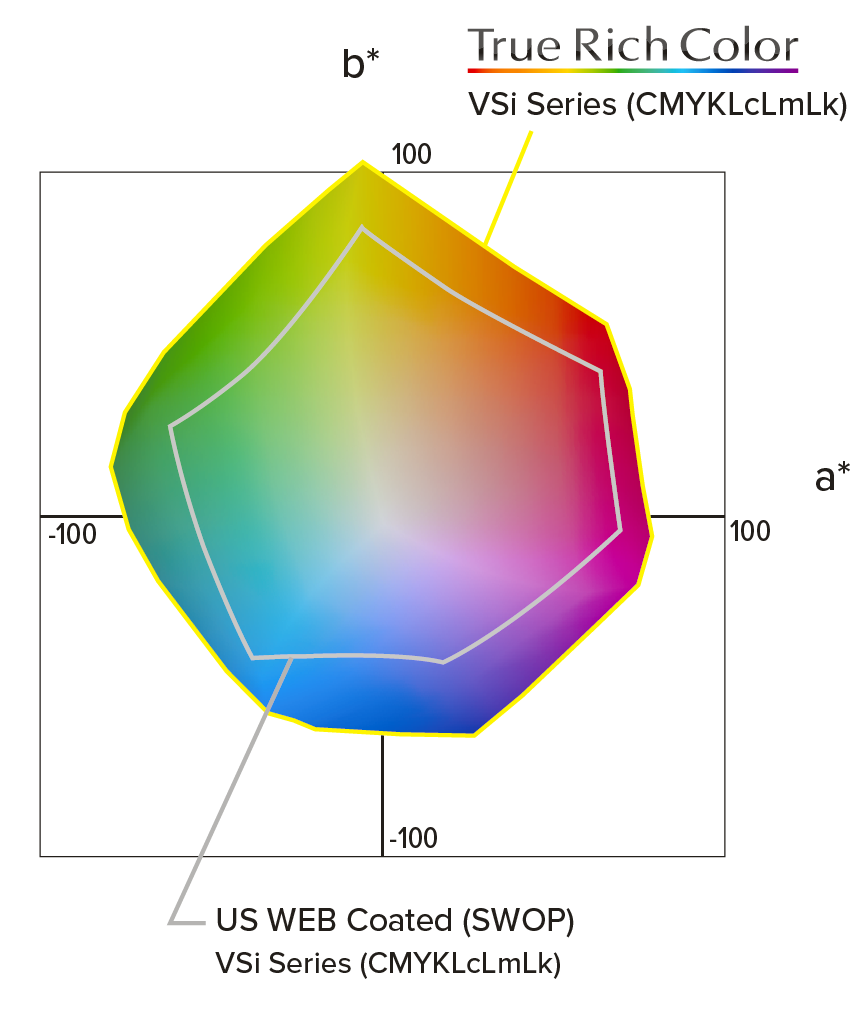 New "True Rich Color" Print Setting
To maximise the colour reproduction capability and the colour gamut provided by your printer and inks, we developed a new True Rich Color preset. Now vibrant colour can be combined with neutral greys, smooth gradations and natural skin tones to create stunning graphics. This pioneering colour expression is unequalled for durable graphics.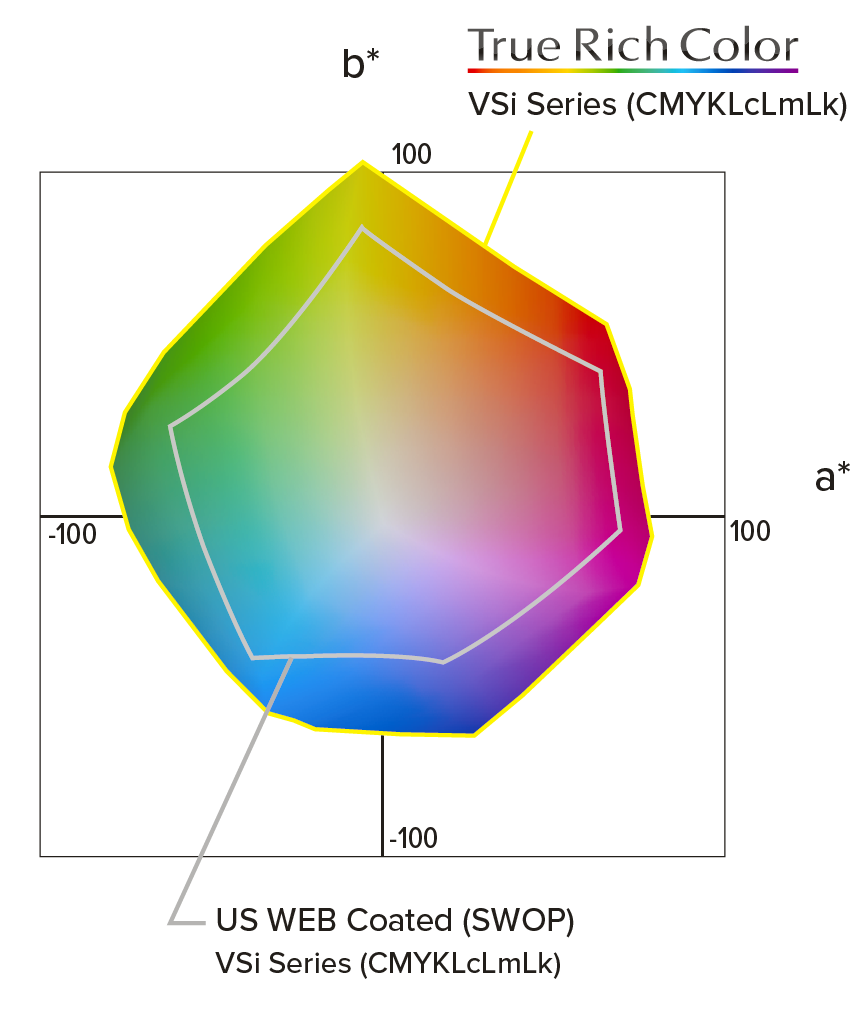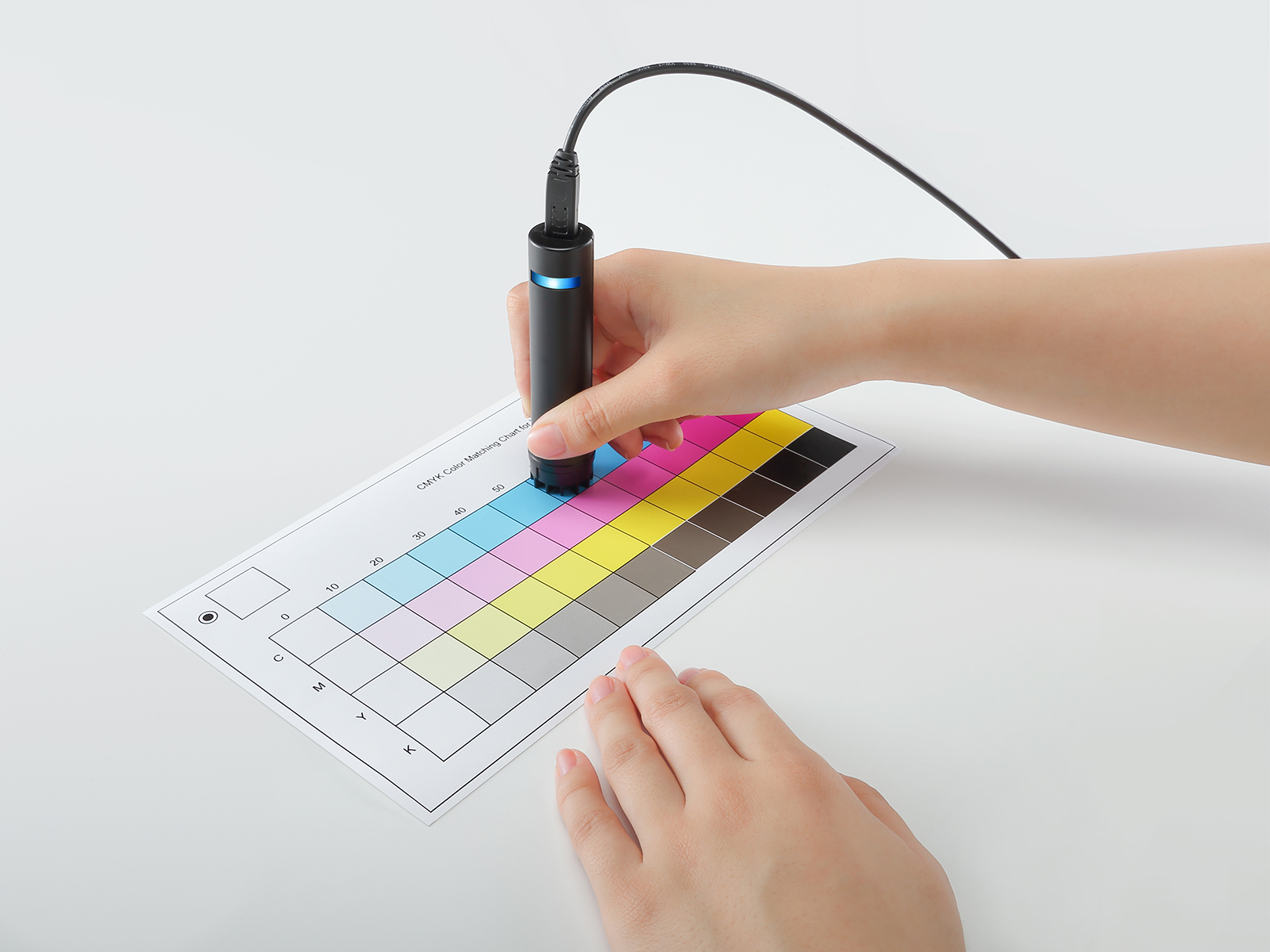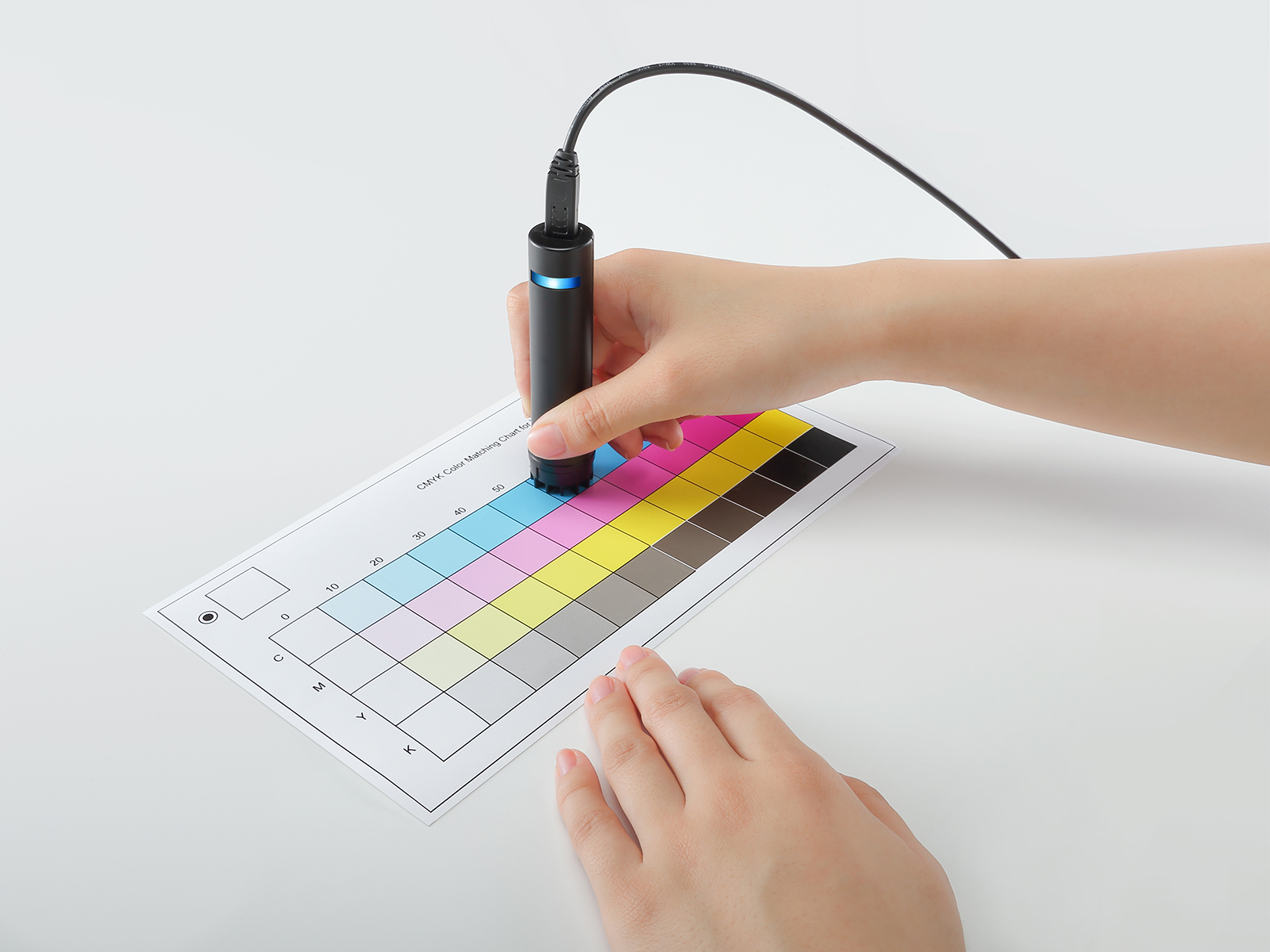 Easy and Affordable Colour Matching with VW-S1 Densitometer
Colour matching between printers is now easier with the compact VW-S1 Densitometer, developed for use with VersaWorks 6. The VW-S1 specialises in density measurements required for colour matching*, so that you can produce work from a client on multiple printers, or print a large, combined graphic with two printers, and the final output will be as consistent as possible. The VW-S1 makes it easy for anyone to colour match with reliable printing results.
With a size similar to a penlight, that makes it easy to use and store just about anywhere, the VW-S1 is affordable and easy to operate. Simply tap the tip of the VW-S1 against the relevant colour in the colour chart specified by VersaWorks 6 and press the button. Measurements can be completed quickly, with a 4-colour chart taking approximately one and a half minutes, and a 6-colour chart taking around two minutes.
*The colour matching function of the printer is effective only when using the same ink type and colour configuration with the same printer model. The same output settings, such as media type and print quality, must also be used for output.

Compatible with Popular Spectrophotometers Used in Wide Format Printing
In order to respond to the diverse colour matching needs of printing businesses, such as accurately reproducing an intended colour, precisely printing a corporate colour specified by the client, or managing the printer so that the same color is always output, a spectrophotometer is essential. The latest VersaWorks 6 supports drivers for spectrophotometers from major manufacturers widely used in the wide format printing field, such as X-rite's i1 series and Barbieri's Spectro LFP series.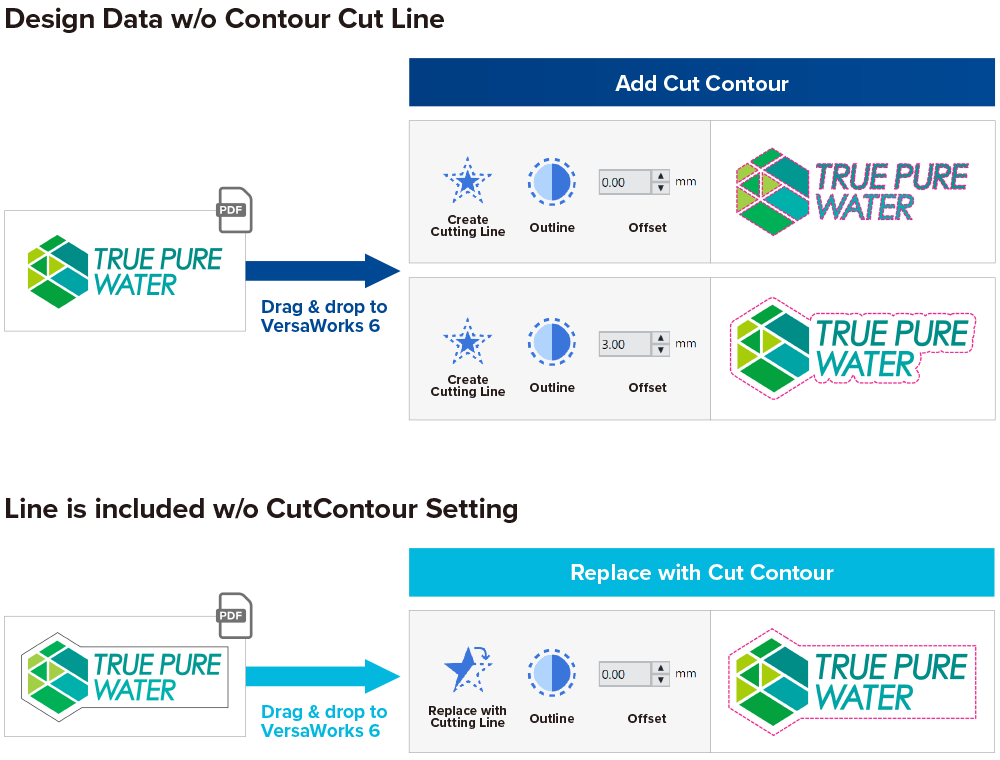 CutContour Lines Can Now be Added and Edited in VersaWorks 6
The latest VersaWorks 6 is equipped with a "Job Assistant" function that can automatically add contour lines for cutting PDF design data within the RIP software. Even if the cut contour line is missing in a submitted file, printing and cutting can now be performed quickly without returning to the design editing software, allowing jobs with short delivery times to be reliably met.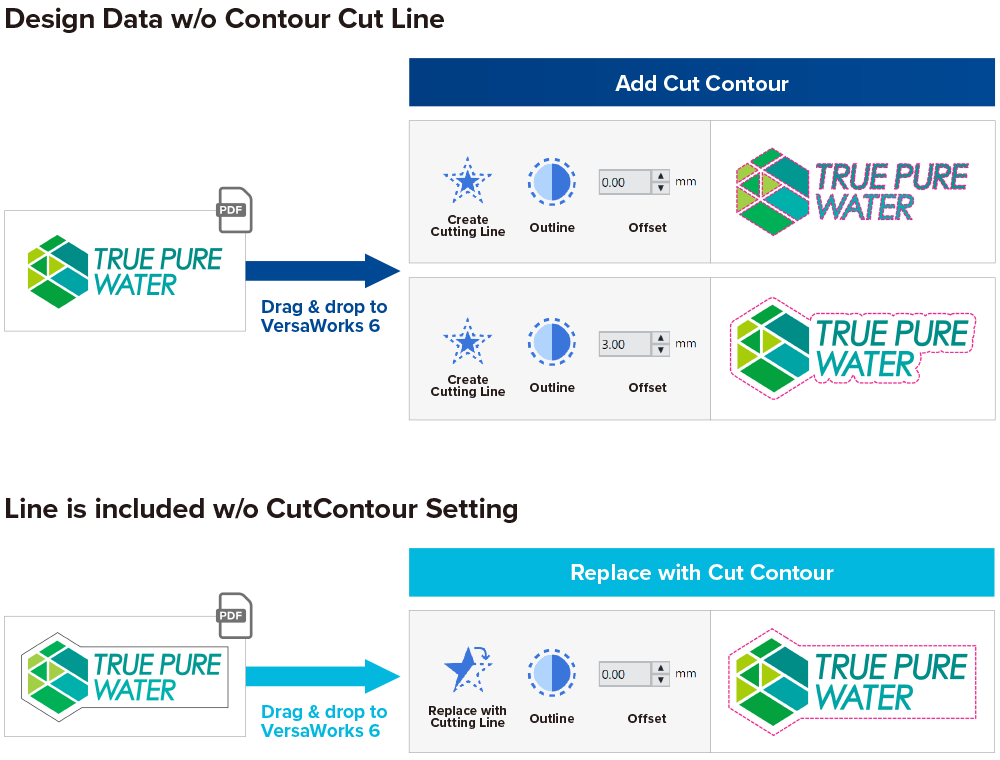 64 Bit Native Support for More Powerful RIP Processing
VersaWorks 6 includes 64-bit native support to maximise performance of the latest 64-bit OS. It improves processing capability for complicated data, including PDF files with complex vectors and multiple layers, with power and accuracy.
Note: A 32-bit binary RIP will be installed automatically if the installer detects a 32-bit OS.
Reproduce Special Effects Accurately
Previously, issues could occur when reproducing files with special effects such as drop-shadows and transparencies. VersaWorks 6 supports for processing PDF files natively, rendering special effects the way they are intended to look in the design. You can now handle files with special effects without hassle, leading to improved efficiency from receiving the data to outputting consistent, high-quality results.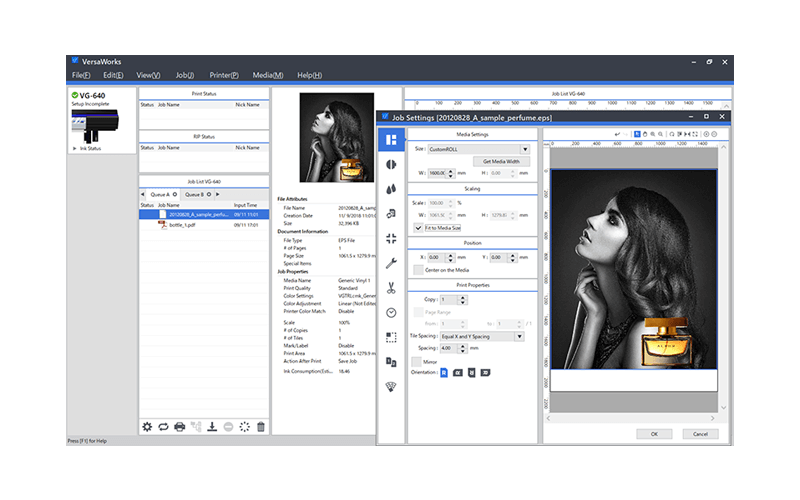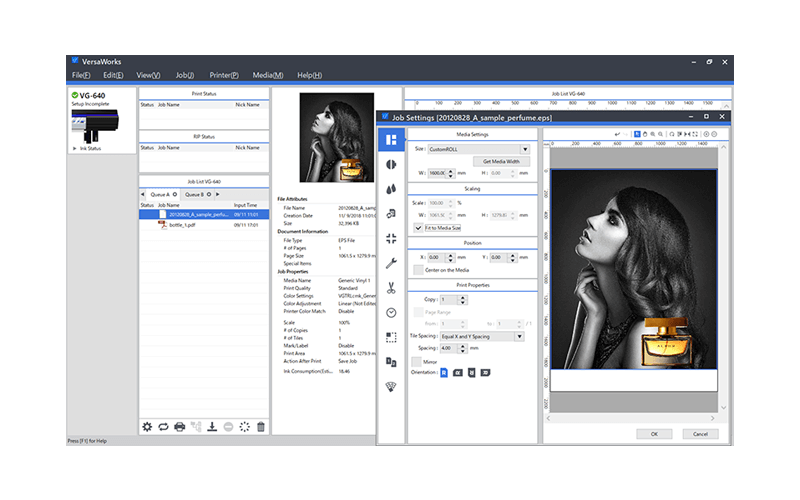 Enhanced User Interface with Improved Usability
VersaWorks 6 is even more intuitive thanks to a redesigned user interface consistent with the latest design trends. Its simpler, flat design offers expanded visibility for a better user experience. Intuitive icons and a monotone look improve ease-of-use.
Easy Printer Colour Matching for Consistent Colours
VersaWorks 6 offers an easy-to-use colour matching function to ensure consistent colour between multiple same-model printers when using the same ink type*. Now, you can choose to produce volume work from one client with multiple printers, or print a large, combined graphic with two printers, all with consistent colour. VersaWorks 6 can compensate for colour differences caused by aging or replacement print heads, too.
* Valid only when using the same model printers with the same ink type and configuration. Files must be printed with the same print settings including "Media Type" and "Print Quality."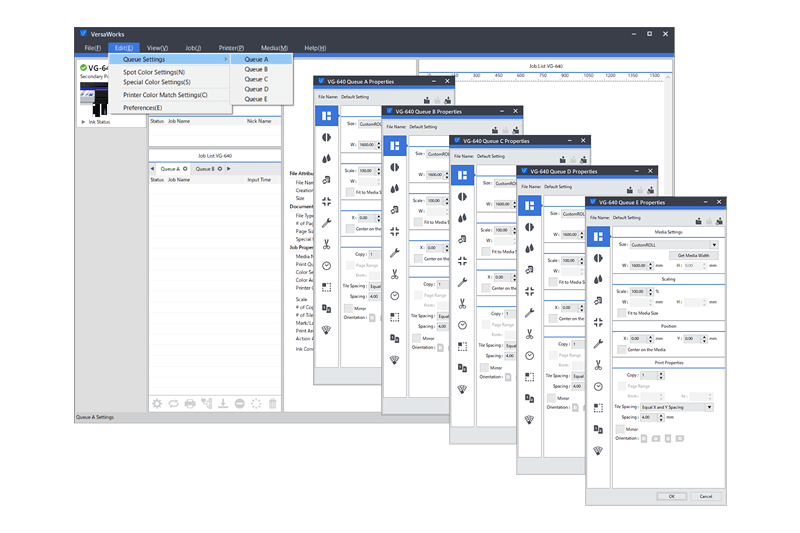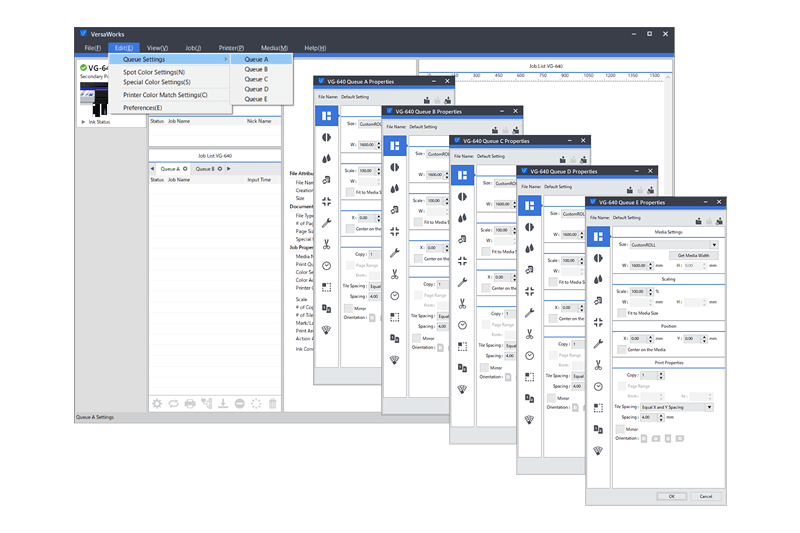 5 Print Queues and Hot Folders for Greater Efficiency and Productivity
VersaWorks 6 allows you to have five separate queues with distinct settings applied to jobs automatically. Each queue offers unlimited saved settings, allowing you to store necessary print setting information according to specific customer requirements and media for recurring jobs. In addition, each queue can have a hot folder to improve production such as when there are multiple designers working in one location.

PANTONE® Library and Roland Colour System
As well as featuring a built-in PANTONE® library with detailed spot colour matching and choices, VersaWorks 6 supports comprehensive colour libraries and offers features that enable automated colour matching of logos and other corporate identity elements.

VersaWorks 6 works with these models
Eco-Solvent Printers and Printer Cutters

BN-20
EJ-640
RF-640
SG2-640/540/300
SG-540/300
SP-540i/300i
VF2-640
VG2-640/540
VG-640/540
VS-640i/540i/300i
XR-640
XF-640

UV Printers and Printer Cutters

LEC2-300
LEC-540/330
LEF-12/12i
LEF-300/200/20
LEF2-300D/300/200
LEJ-640

Dye-Sublimation Printer

RT-640*

*ErgoSoft Roland DG Edition users are excluded from the upgrade.