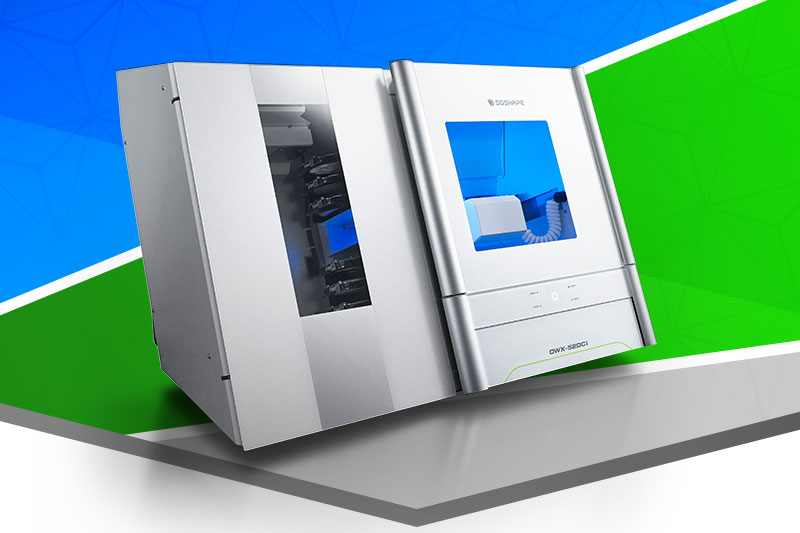 DWX-52DCi Dental Milling Machine with Automatic Disc Changer
The ultimate in ease, material flexibility and unattended production, the DWX-52DCi dental milling machine expands your lab production and profit. With a 6-slot Automatic Disc Changer, 15-station Automatic Tool Changer and other automated features, it gives users of all skill levels an exceptionally powerful, efficient and affordable dental restoration solution.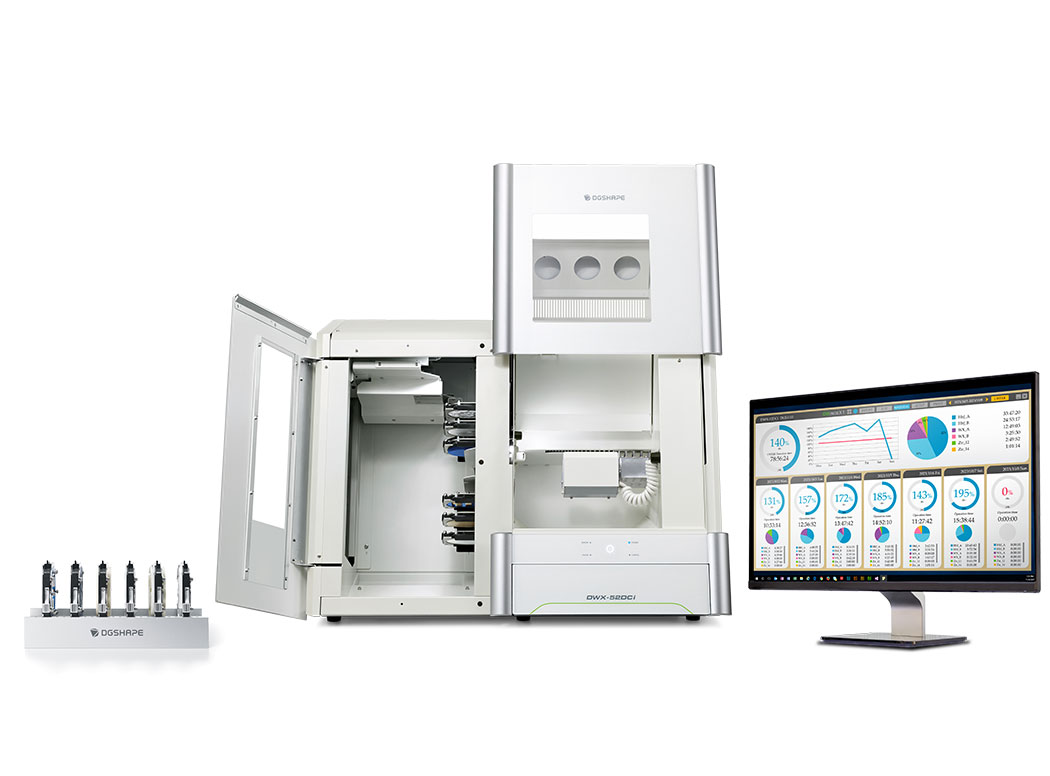 Intelligent, Unattended Milling
The DWX-52DCi now comes with performance visualisation software and other intelligent updates. Power it on, let it go, and automatically mill numerous dental restoration jobs with complete unattended confidence.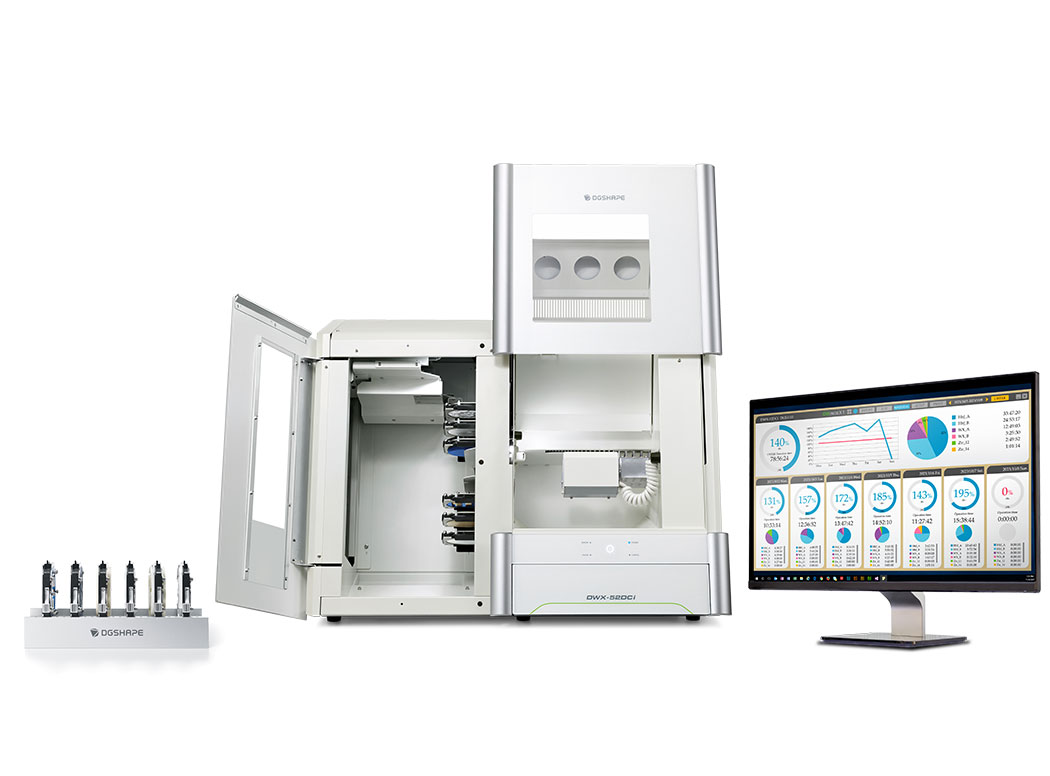 Additional Features
Six Adapters Included
For an easy set-up and operation, right out-of-the-box
Intelligent Tool Changer (ITC)
Knows which tool to automatically swap out when tools have reached their designated lifespan
5-axis Milling
Ball screw-driven system with 5-axis positioning or simultaneous operation
Virtual Machine Panel (VPanel)
A user-friendly VPanel enables easy production and device monitoring – including advanced email notification
Ionizer
Reduce dust and static when working with PMMA
Clean Milling Environment
A powerful auto-on internal dust collection system and automatic cleaning brush ensure a clean milling environment
Air Pressure
Automatically changes air pressure based on the CAM material data
Additional Storage
Store tools, jigs, adapters and more in a handy, built-in storage draw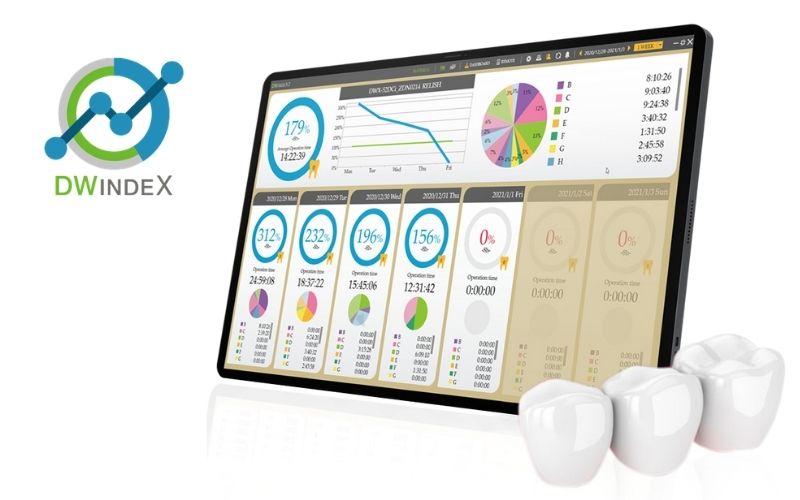 DWINDEX2 Virtual CAD/CAM job management for your milling device
DWINDEX 2 improves your CAD/CAM production boasting a robust virtual dashboard accessible with your smart device and remote PC. The virtual dashboard offers a 24-hour production graph displaying the daily output on each connected device, allowing users to remotely monitor the progress of their milling devices both during and after work hours.