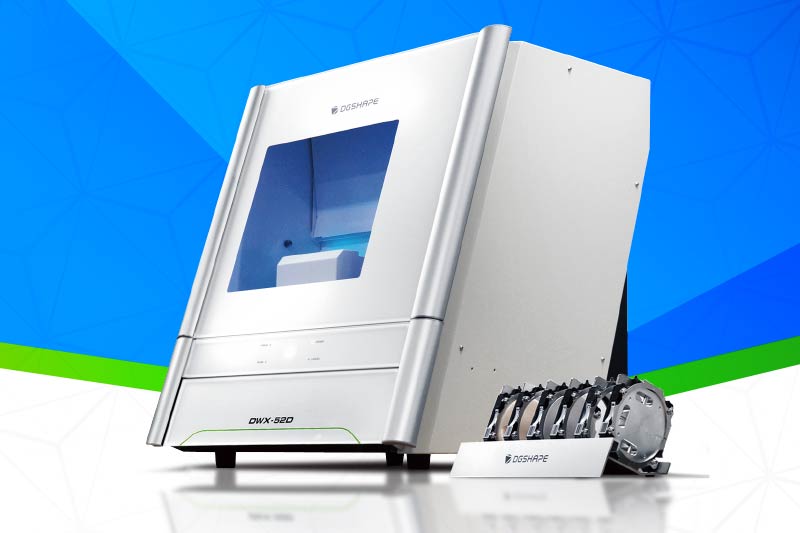 DWX-52D 5-Axis Dental Milling Machine
The next generation of the industry's best-selling dental mill has kept everything users love, and then made it even better. Reliable, precise and affordable, the DWX-52D 5-Axis Dental Milling Machine now offers better disc handling, more material capabilities, improved tool management and other enhanced features in a machine with added efficiency.
DGSHAPE takes thirty-years of reliability and innovation and combines it with next-level production and efficiency to meet the needs of today's growing lab businesses.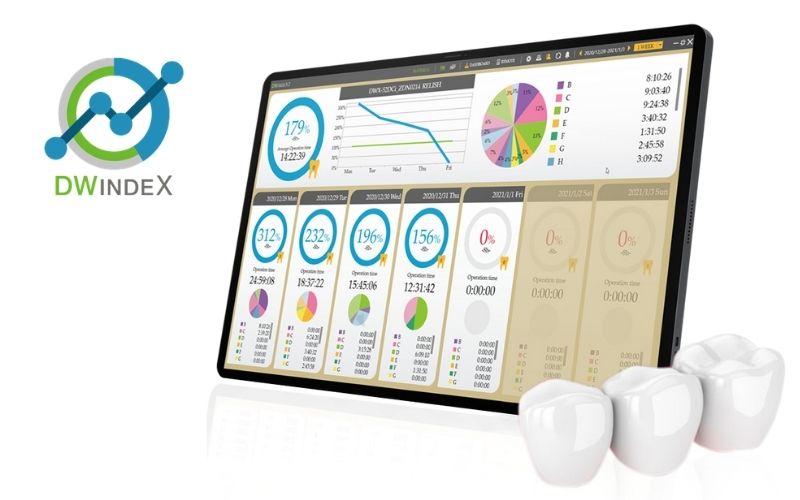 DWINDEX2 Virtual CAD/CAM job management for your milling device
DWINDEX 2 improves your CAD/CAM production boasting a robust virtual dashboard accessible with your smart device and remote PC. The virtual dashboard offers a 24-hour production graph displaying the daily output on each connected device, allowing users to remotely monitor the progress of their milling devices both during and after work hours.