EJ INK is a next generation eco-solvent ink from Roland DG that offers long-term outdoor durability, broad media support, and outstanding image results – all at an economic price. Designed for long print runs, it dries quickly and can be swapped-out without stopping the print process.
EJ INK is delivered in a bulk ink system from 1-litre cartridges through a 220 ml sub tank, allowing for ink cartridge swap-out without stopping the print process. The 1-litre cartridges save users up to 35% over other printers.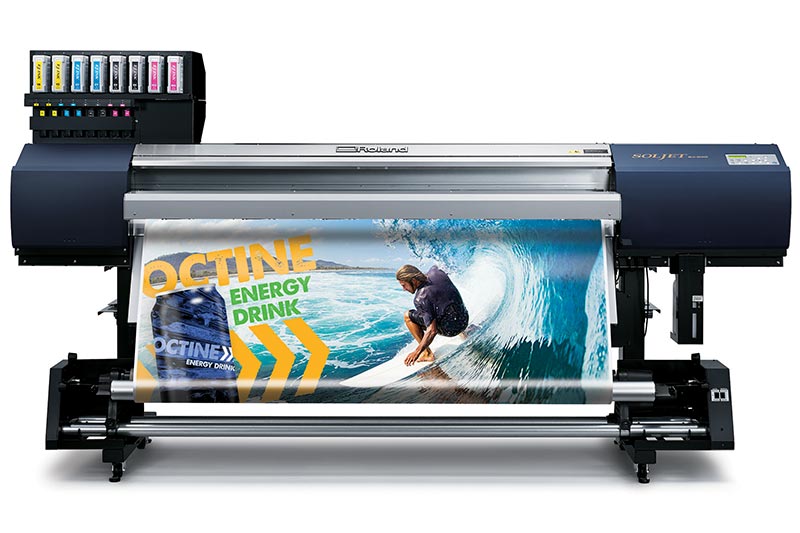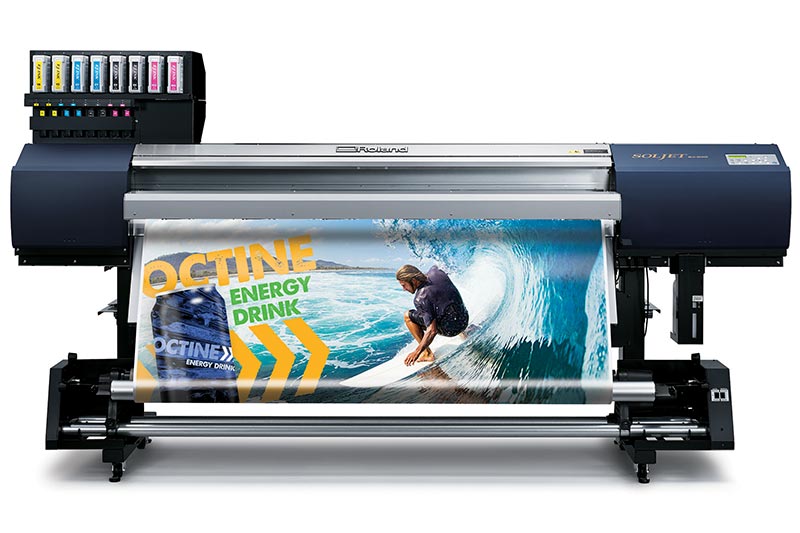 Quick to Dry and Tough to Scratch
Combined with the EJ-640's integrated tri-heater system, EJ INK dries fast. Even in high-speed modes it offers quick and even drying results that enhance image brightness and quality. Due to the speed of drying, EJ INK offers greater scratch and chemical resistance with durability up to three-years outdoors without lamination.
Key Features
Available in 1-litre cartridges that save up to 35% over other printers
Bulk ink system includes 220 ml sub tank for ink cartridge swap-out without stopping printing
Combines with EJ-640 tri-heater system for fast drying times and enhanced image saturation
Unmatched long-term outdoor durability – scratch and chemical resistant
Broad media support – print on a wide range of materials including heat sensitive substrates
7 colour CMYKLcLmLk mode

Light cyan, light magenta and light black, provide vibrant colour, smooth gradations and neutral greys

4 colour dual CMYK (x2) mode
Same Eco-Solvent Ink Quality with Added Configurations
Although EJ INK is an economical ink, it doesn't compromise on quality. Its quick drying formula enhances image saturation and offers the same ink brightness and image sharpness you've come to expect from Roland DG. With dual-CMYK plus Light Cyan, Light Magenta and Light Black ink options on the EJ-640, users can create graphics with finer details, smoother gradations and more neutral greys.