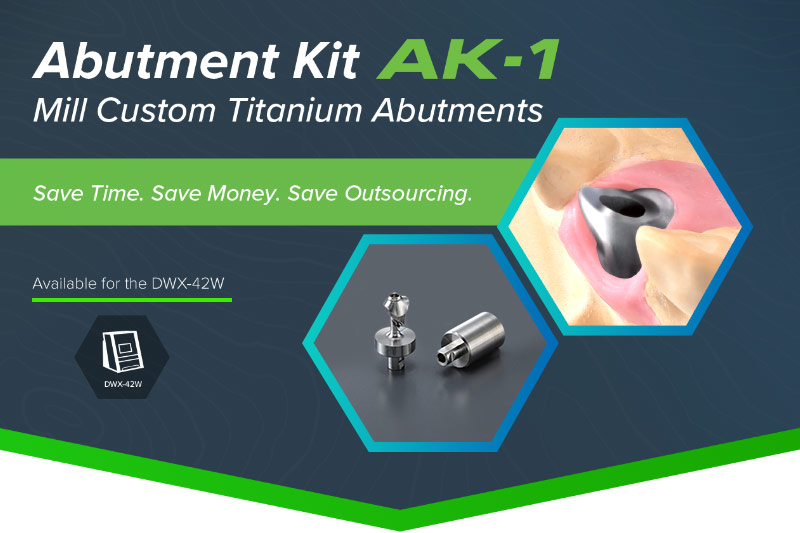 The In-House Solution
for Milling Custom Titanium Abutments
NEW

Abutment Kit AK-1 Mill Custom Titanium Abutments
With a better fit and greater overall esthetics, custom titanium abutments are fast becoming the standard choice for dental implant and lab businesses. The AK-1 Abutment Kit accessory for the DGSHAPE DWX-42W wet mill brings production of custom abutments in-house to make the process faster, more convenient, and more cost-effective.
A simple yet elegant solution that connects a DWX-42W mill with AK-1 attachments for custom abutment milling
Eliminates the need and cost of outsourcing with a low cost per unit
Adds a popular and profitable new wet-milling application for new or existing DWX-42W owners
A Simplified and Flexible Workflow
with the DWX-42W and AK-1 Abutment Kit
The DGSHAPE DWX-42W wet mill is an incredibly adaptable machine for milling popular restoration applications that grow your business and profit. It combines with the AK-1 Abutment Kit that features selected equipment for use with your choice of the industry's most popular attachments and pre-milled titanium blanks*. The AK-1 delivers an out-of-box solution with all the milling burs, filters and tools you need to set-up your DWX-42W for custom titanium abutments.
*AK-1 attachments and pre-milled titanium blanks sold separately.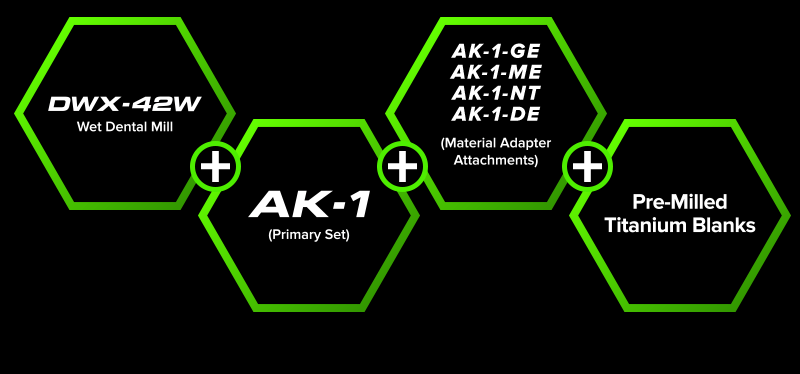 Custom Titanium Abutments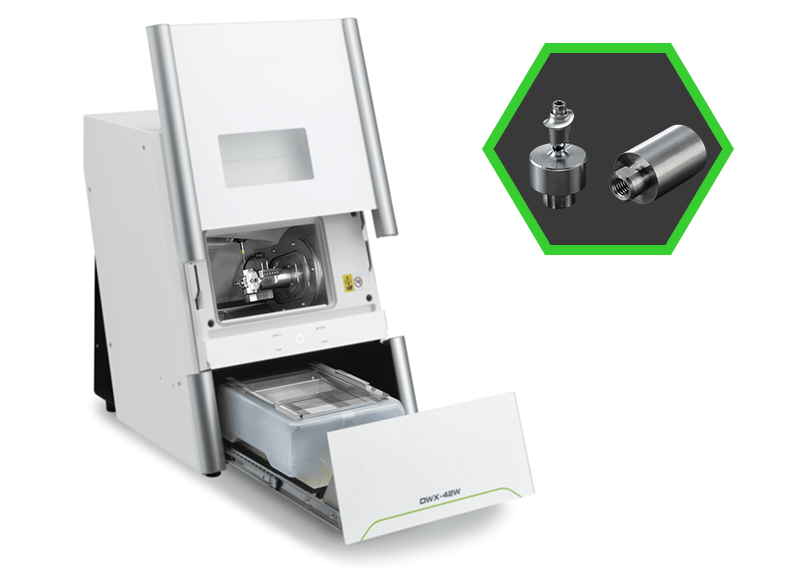 Using a kit that includes specially developed accessories and tools, mill custom abutments in just 3-easy-steps with the DWX-42W.
3-Easy-Steps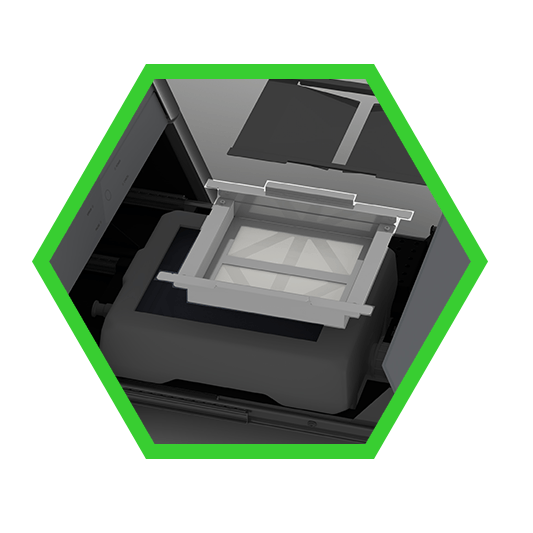 1
Switch-Out Tray
Replace the regular tank with the special AK-1 titanium tray.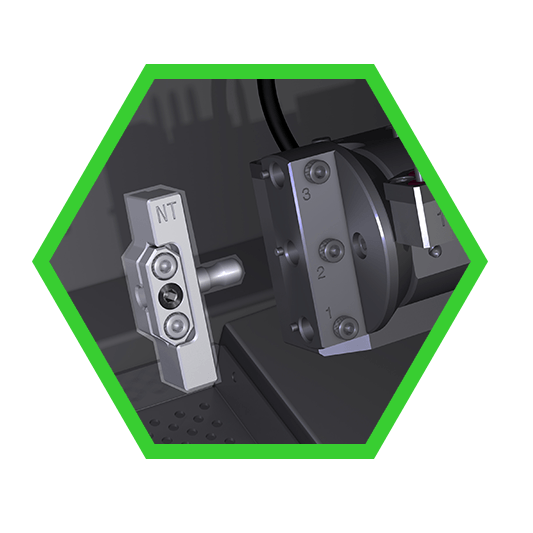 2
Connect AK-1 Material Adapter
Connect your choice of AK-1 material adapter* to the work material holder
*Material Adapter Sold Separately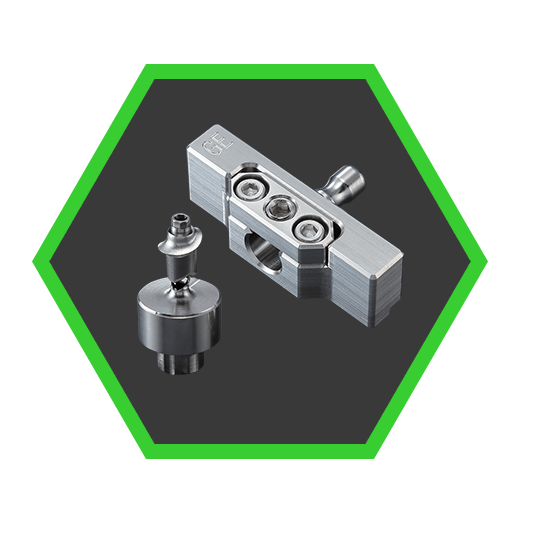 3
Mill and Complete
Insert and attach the pre-milled titanium block, output your milling job and complete.
Your AK-1 Abutment Kit Includes
(Primary Set)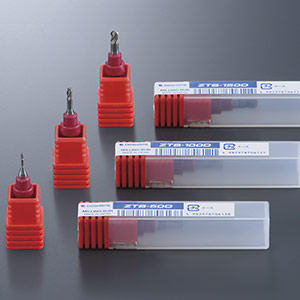 Three Types of Special-Purpose Milling Burs
Specially engineered burs, compatible with pre-milled blocks from GeoMedi, MEDENTiKA, NT Trading, and DESS.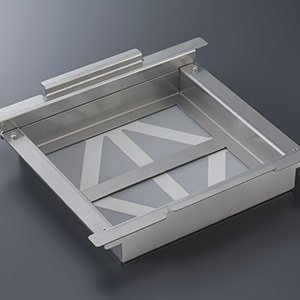 Switch-Out Tray and Two Special-Purpose Filters
Designed specifically for the collection of titanium milling waste, the switch-out tray is supplied with two replacement filters.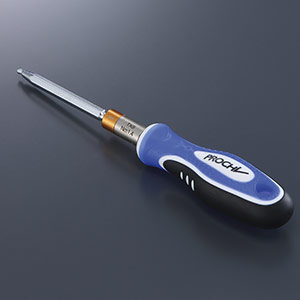 Torque Driver
Fix materials to the adapter with the appropriate levels of torque.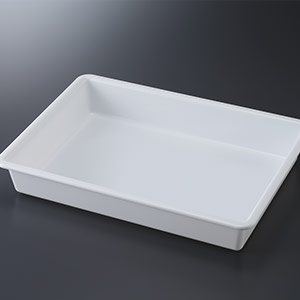 Receptacle Tray
Keep your milling materials close-to-hand and your workstation organised.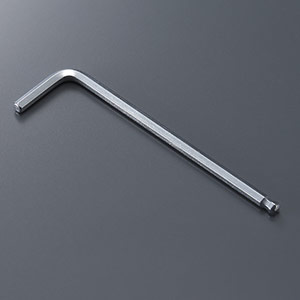 Hexagonal Wrench
Make adjustments to your milling set-up with the hexagonal wrench.
Material Adapter Attachments
(Sold Separately)
AK-1-GE
Compatible with GeoMedi Geo CMFit® series
AK-1-ME
Compatible with MEDENTiKA PreFace® series
AK-1-NT
Compatible with NT-Trading NT-PREFORM® series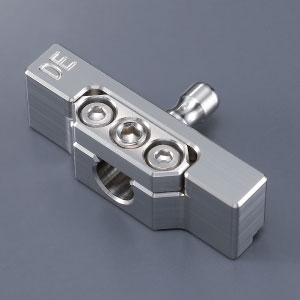 AK-1-DE
Compatible with Dental Smart Solutions (DESS) titanium abutment blanks
A Simply Innovative Solution
that Combines Cost-Effective Production with High-Esthetic Results
No more outsourcing and no more slow delivery times. That's what the AK-1 Abutment Kit represents for many clinicians and lab technicians. Maximise the profit capabilities of your DWX-42W mill with exceptional cost and workflow benefits— bringing all your custom abutments and revenue in-house.
Additional Features
| | |
| --- | --- |
| | Low investment and low cost per unit— purchase a kit with a low price point and you could save many thousands each year on outsourcing costs. |
| | Clinicians and lab technicians have full control over design and materials from start-to-finish— mill both the custom abutment and implant supported restoration in-house. |
| | Produce prosthetics with flexibility for passive fit and correction— custom abutments provide a more precise fit and greater esthetics, especially in the anterior region. |
| | |
| --- | --- |
| | Save time, effort while providing a better experience for dental patients— custom abutments require fewer chairside visits and adjustments. |
| | A simple update to the latest version of MillBox Software for your DWX-42W offers you an intuitive CAM solution for custom abutment milling. |
| | Production with your chosen AK-1 material adapter and pre-milled titanium blanks on the DWX-42W is compatible with 3Shape, Exocad, and Dental Wings CAD systems. |
Additional Information
Expand All
|
Collapse All
Specifications 
AK1 Kits
Item
Content
Applicable model
DWX-42W
Supported CAD
3Shape, exocad, Dental Wings*
Supported CAD
MillBox / CIMsystem*
Product configuration
AK-1 (Primary set)
Tray with special-purpose filter, three types of special-purpose milling burs, torque screwdriver, receptacle tray, hexagonal wrench, replacement filters, manual
AK-1-GE / ME / NT / DE (attachment)
3 types of material attachments GE: GeoMedi; ME: MEDENTiKA; NT: NT-Trading; DE: DESS
Productivity
Processing time
50-80 minutes / tooth (Depends on form)
Milling bur replacement time
ZTB-150D: 15 hours
ZTB-100D: 3 hours
ZTB-50D: 8 hours
Consumables
ZTB-150D / 100D / 50D
Special-purpose milling burs R1.5mm (Φ3mm), R1.0mm (Φ2mm), R0.5mm (Φ1mm)
*Information as of June 2020
Please contact the software manufacturers for latest updates