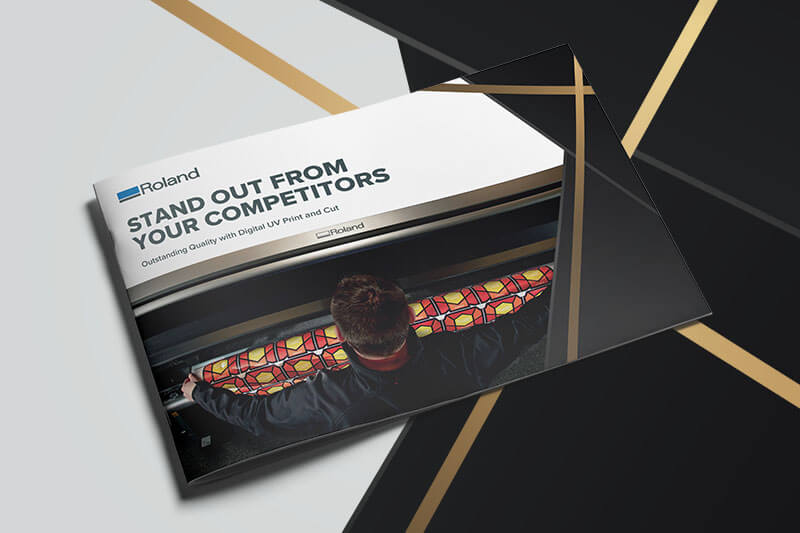 Stand Out From Your Competitors
Outstanding Quality with Digital UV Print and Cut
What difference can UV print and cut make to your business?
If you've always thought it was a specialist technique for niche businesses, it's time to think again.
Roland DG's UV printer cutters, such as the VersaUV LEC2 range, combines the versatility of a print and cut device with the following benefits of UV printing:
Easy to integrate
More productivity
New customers
Outstanding quality
Expanded capabilities
Higher margins
Download our quick guide to elevating your business with UV print and cut, and discover the benefits for yourself.