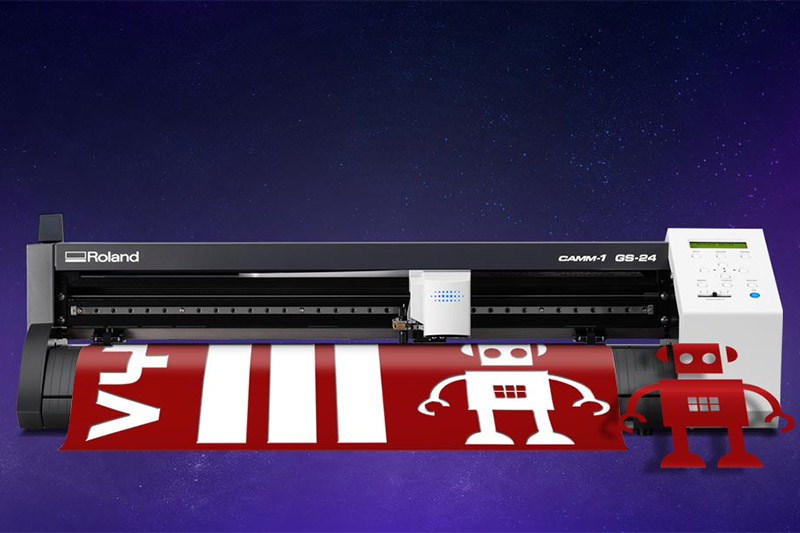 Our Best Desktop Cutter Ever
Build your business right from your desktop.
CAMM-1 GS-24 Desktop Cutter
The Roland DG CAMM-1 GS-24 desktop cutter is precision and efficiency to the max. With a completely redesigned cutting carriage and blade holder, the GS-24 offers great stability, up to 10x overlap cutting and down force of up to 350 grams so that you can cut like never before — even on thick, dense substrates. The GS-24 is Roland DG's best desktop cutter ever.

We've Redefined "Cutting Edge"
Cut vehicle graphics, signs and decals, decorated apparel and specialty graphics with the fast and intelligent cutting capabilities of the GS-24 desktop cutter. Enjoy overlap, perforation, printer crop mark recognition and other advanced features.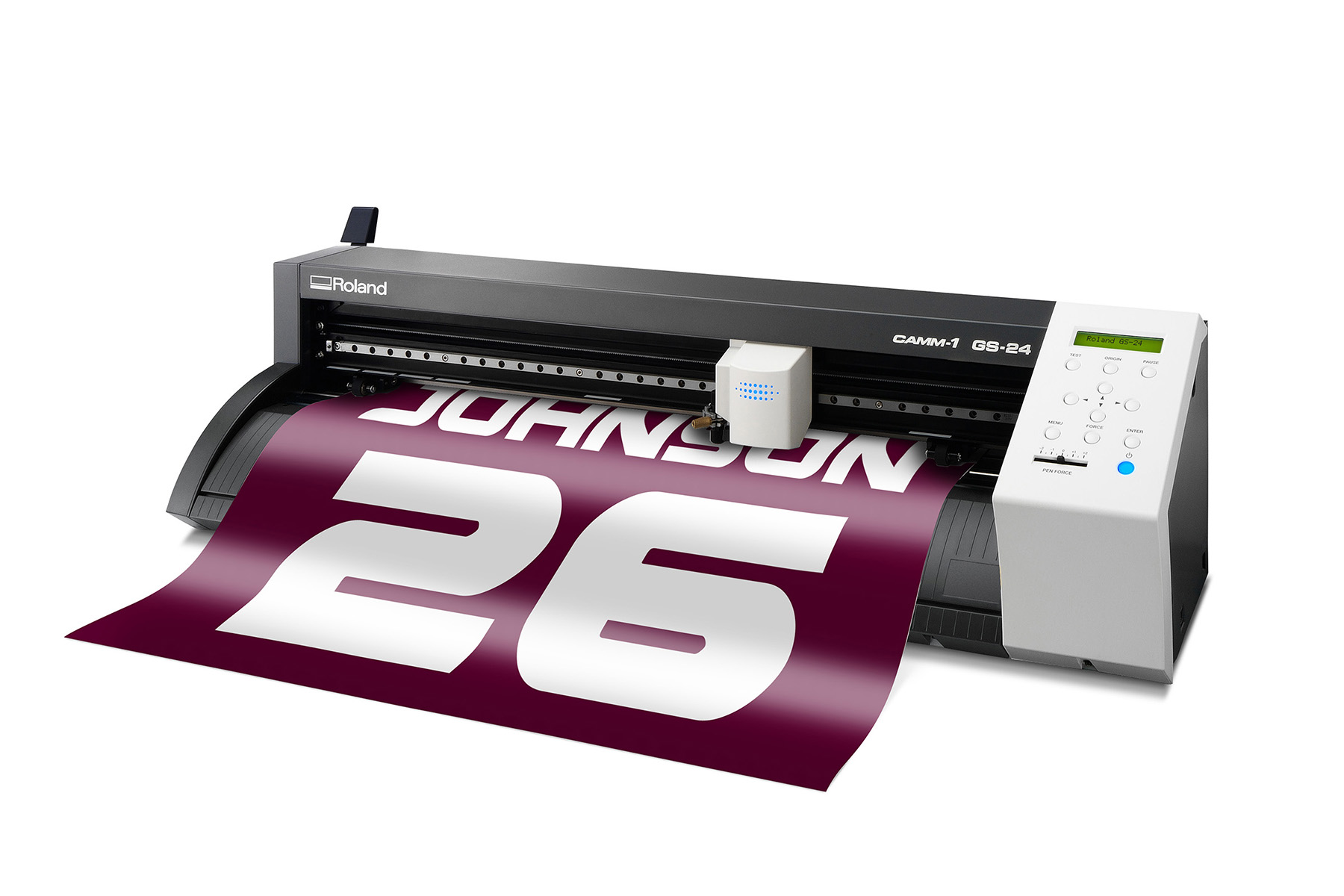 Distinguishing Features
Perfect for cutting vinyl, paint mask, reflective vinyl, twill, heat transfers, sandblast material and more
Overlap cutting (up to 10x), for cutting thicker media like magnetic materials and card stock
Efficiently cuts up to 500mm per second, providing maximum productivity
Roland DG's CutStudio software (included)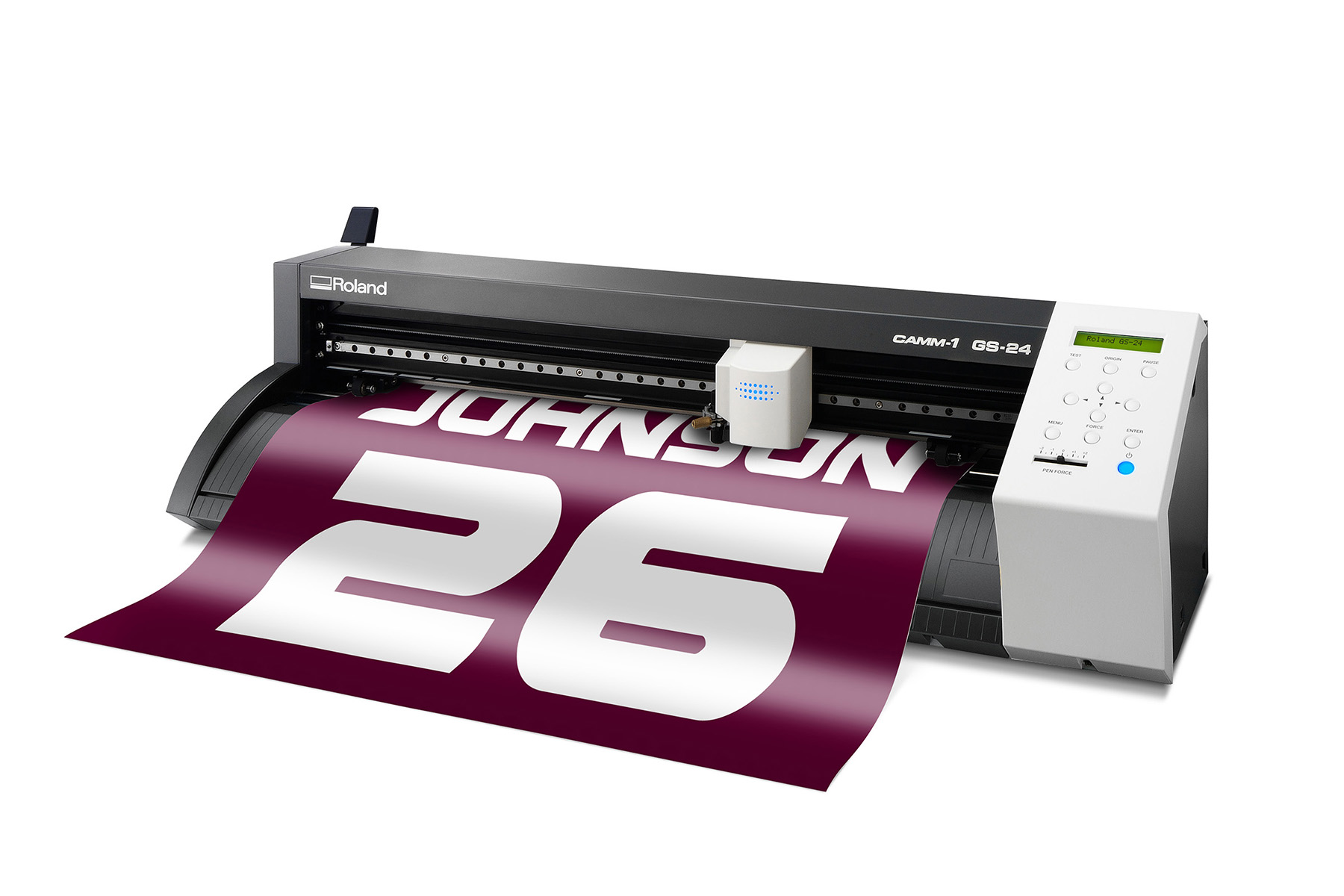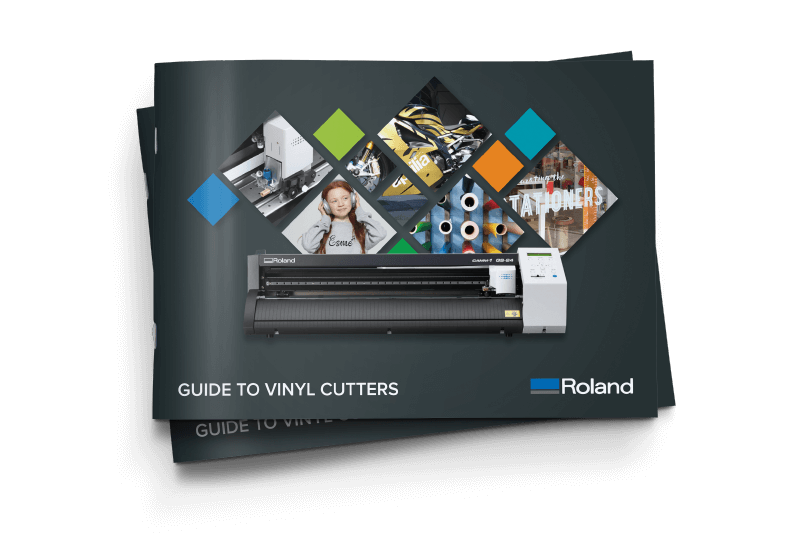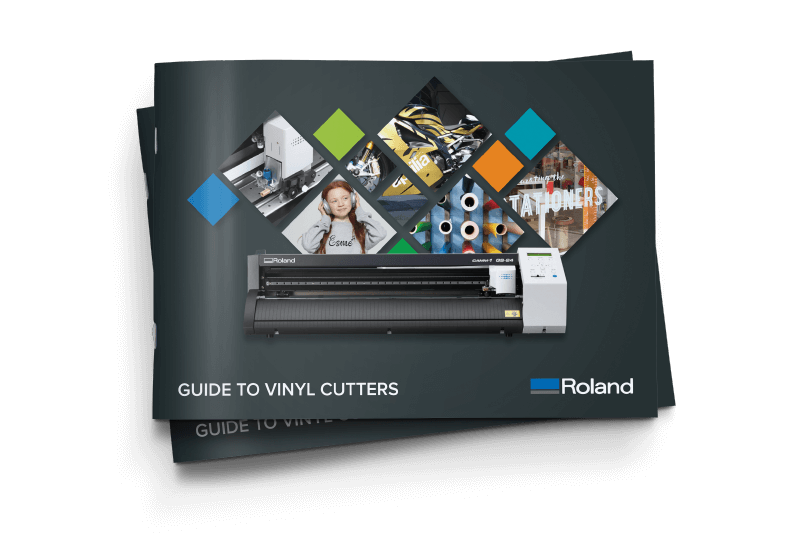 The Roland DG Guide To Vinyl Cutters
Find out how easy it is to get started with this lucrative and rewarding venture.