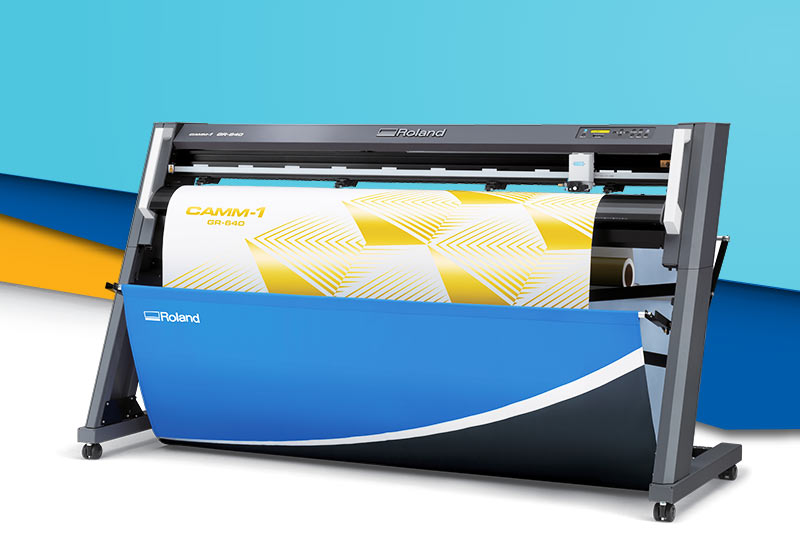 Cut More. Cut Faster. Cut Tougher.
Conquer the graphics world with the new GR cutters.
GR-640, GR-540 Wide Format Cutters
Available in 54" and 64" model sizes, GR cutters are powerful, easy-to-operate devices. Packed with advanced and versatile new features, they are designed for a whole new level of sign, apparel, vehicle graphics and packaging production.
Pushing the boundaries of what you thought it was possible to cut. The CAMM-1 GR Series takes cutting productivity, precision and strength to the next level. As the pioneers of high-precision vinyl cutting, Roland DG now returns with an intuitive, versatile solution. Stand-alone cutter or paired with your existing printer - it's entirely your choice. But be sure - you can power up your business with the GR Series Cutters.
Key Features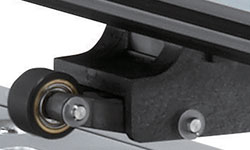 New electronically adjustable pinch rollers with 10 pressure settings to accommodate a range of media types.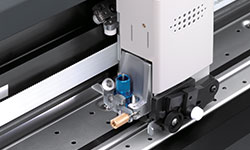 New carriage and tool holder with enhanced pressure (up-to 600 gf), up to 10x overlap cutting, and two blade positions.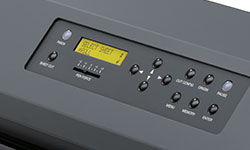 LCD control panel with memory features and pen force adjustment to allow users to change down force on-the-fly.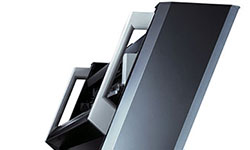 Built-in handles to easily maneuver the cutter for media handling.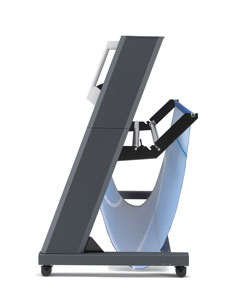 L-Shaped design for added machine stability.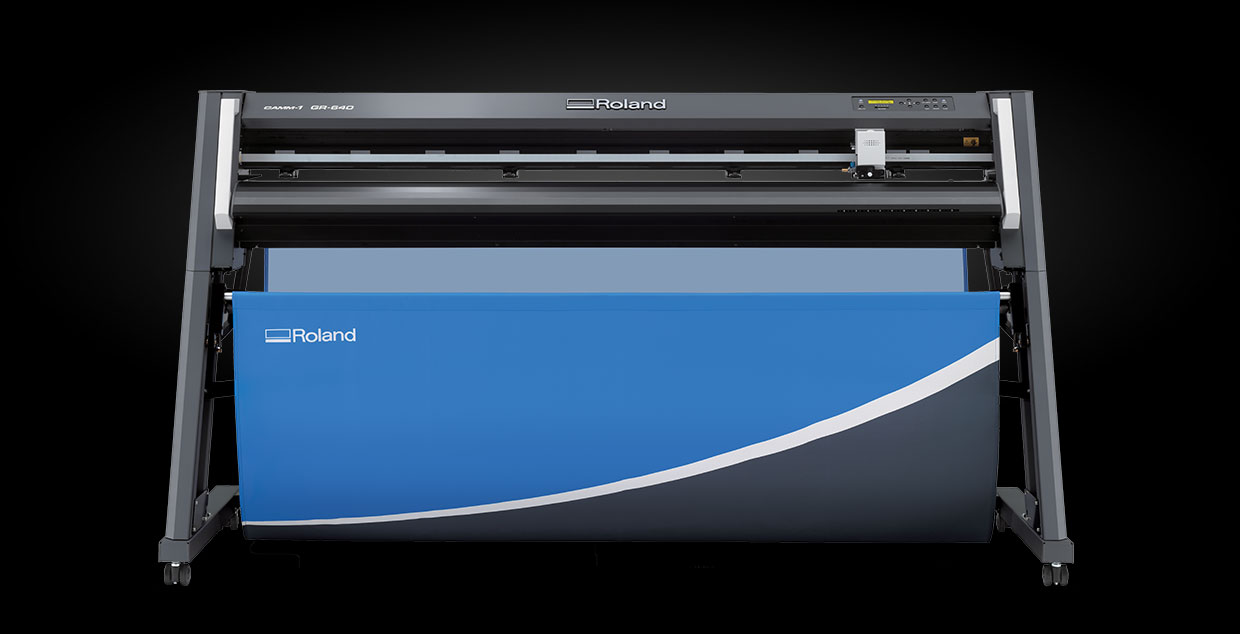 Designed for faster cutting at 1,485 mm/s and an increased down force of 600gf
Electronically adjustable pinch rollers with 10 pressure settings to firmly grip the thinnest and thickest materials
Features a cutting groove to prolong blade life
Overlap cutting up to 10x to precisely cut thicker substrates such as diamond-grade reflective vinyl
Extend mode supports an additional 20 mm in width
Overcut function by 1mm at each endpoint to produce sharpest edges
Built for Professionals and Designed to Combine
Designed for stand-alone cutting or for pairing with your existing printer, the new GR Series integrates perfectly with both Roland DG software and print devices as well as other manufacturers' software and printer technology. Featuring Roland DG's famously precise and reliable CAMM-1 technology, GR Series Cutters far exceed the needs of today's graphics professionals with outstanding media versatility, speed, accuracy, and state-of-the-art cutting features.

With the two models in the GR Series, there's a cutter available to suit your needs - the GR-640 Cutter is the largest in the series, cutting media to a maximum width of 1,651mm (65"), while the GR-540 cuts media up to 1,397mm (55") wide.