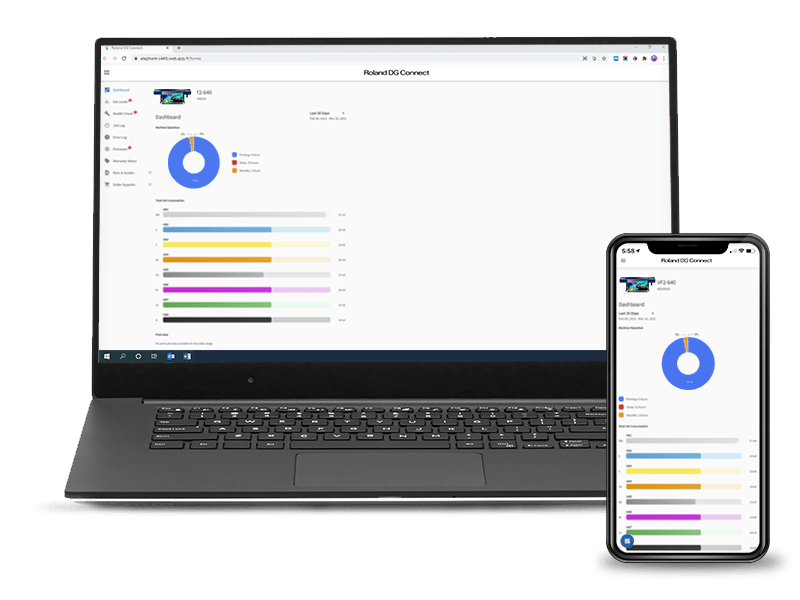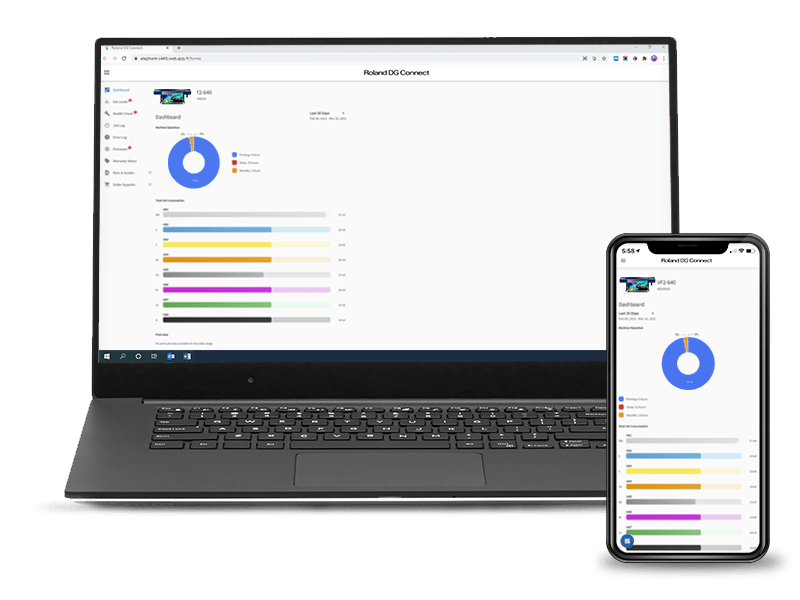 Your Roland DG
Printer Companion
A machine monitoring app that helps you gain a detailed understanding of your entire print operation while keeping your device running at optimum print performance to reduce downtime and improve work efficiency.
Free for Roland DG owners— currently available for all TrueVIS models.*
STEP 1: REGISTER
STEP 2: DOWNLOAD APP
Dashboard
Monitor your device activity to become more efficient with your print production.
An easy-to-understand, colour-coded dashboard gives an instant view of your overall statistics
Quickly monitor your ink usage per cartridge and printing volume timeline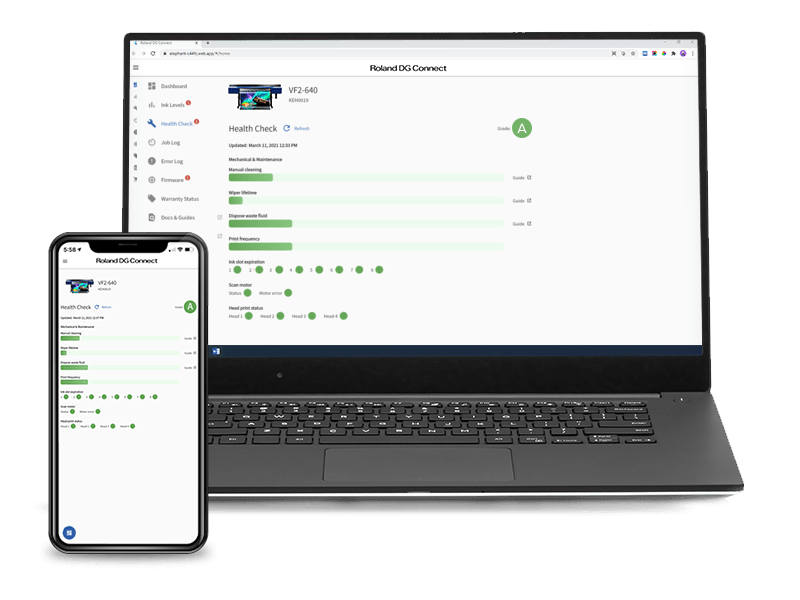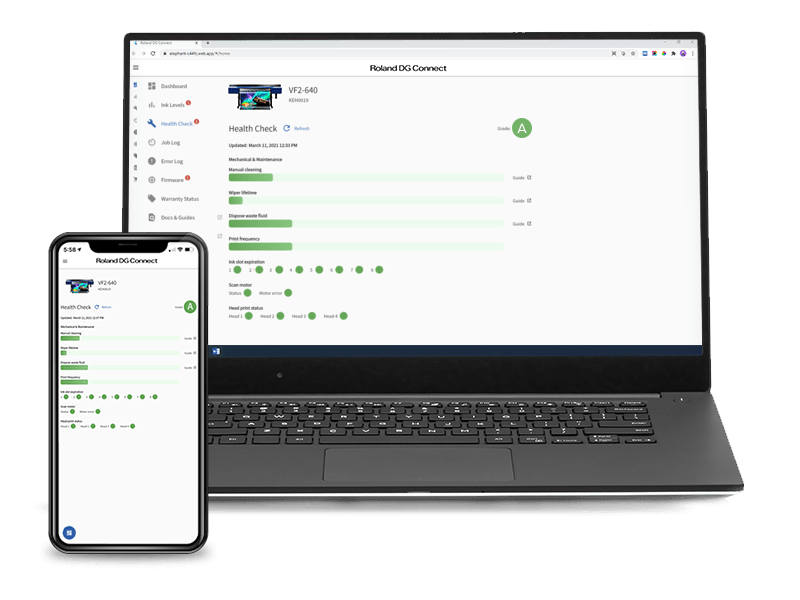 Health Check
Run your Roland DG device at an "A-grade" health for a more comfortable and stable operating environment that reduces downtime.
Monitor your print heads for manual cleaning frequency
View your wiper lifetime and the levels of liquid waste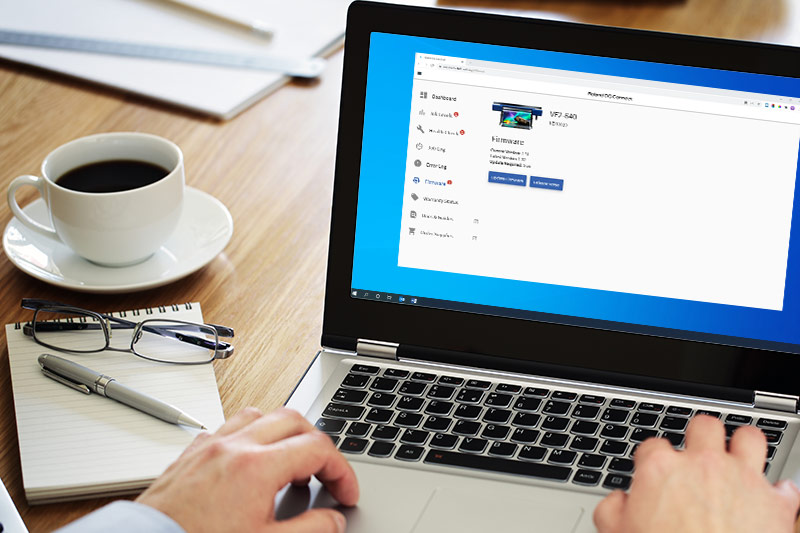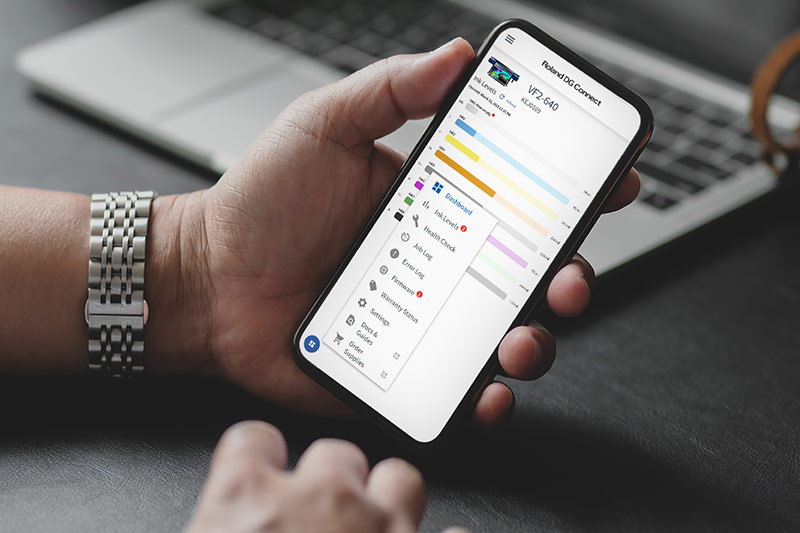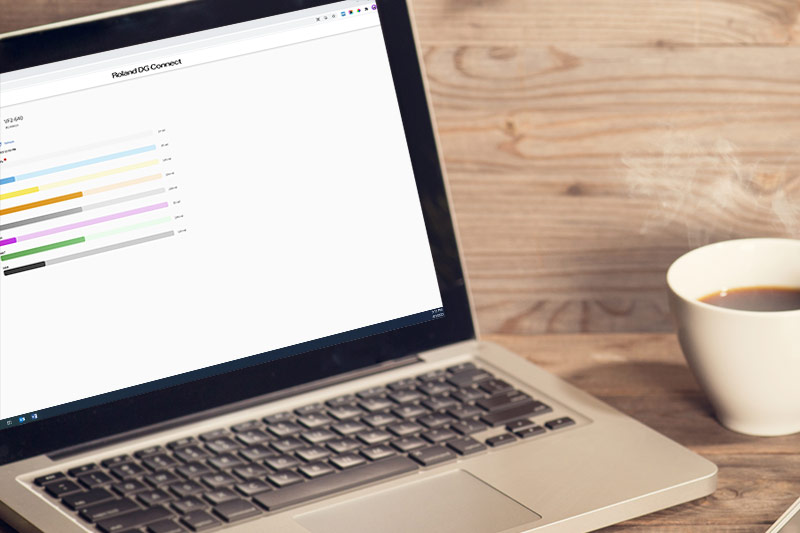 The Roland DG Connect App for Everything Creative
Connect to your machine, production, and creative output with Roland DG Connect. As the app evolves and we add additional new features and functionality, you'll receive even greater access, allowing you to further expand your productivity and creativity.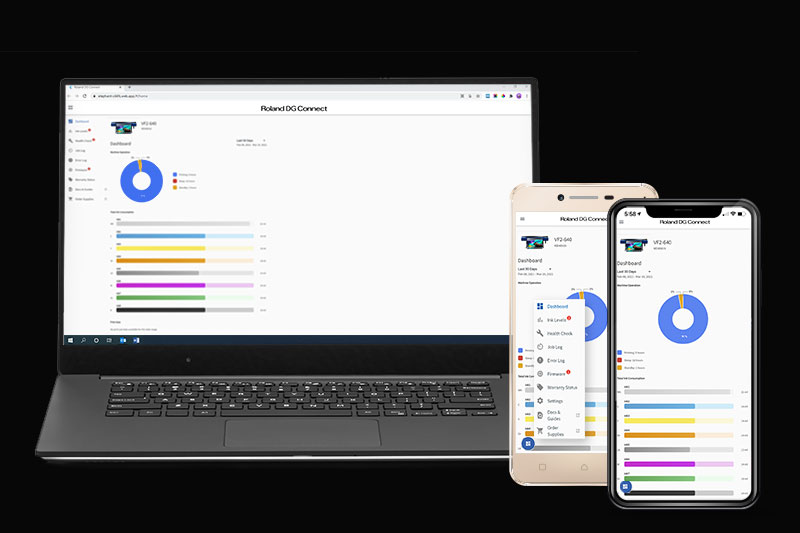 Download the Roland DG Connect App
on Your Device
Monitor your Roland DG printer**, keep it running at optimum print performance, and take your production with you with Roland DG Connect.
Start below to register and download on your desktop, phone or smart device:
STEP 1: REGISTER
STEP 2: DOWNLOAD APP
*Before signing into the platform, be sure your TrueVIS product is updated to the latest version of the firmware. If you require any assistance, please contact your Roland DG Service Support Team. Release 1.0 of Roland DG Connect is supported from the following firmware versions: VG2 from rel. 2.00, SG2 from rel. 1.60, VG from rel. 4.50, SG from rel.4.40. VF2 from rel. 1.50.
**Currently available for: TrueVIS models