NEW TrueVIS SG2-640, SG2-540, SG2-300 Large-Format Inkjet Printer Cutters
Meet the TrueVIS SG2 series: a true partner for your business. Whether you are just starting out or are looking to take your business to the next level, SG2 printer cutters deliver the trusted quality of the award-winning TrueVIS brand with a streamlined workflow and the super-fast same-day turnaround speeds you need. TR2 inks produce stunning, vibrant colours across a huge range of applications - from signs, labels and heat transfers, to car wraps and so much more.
Available in 3 sizes, the SG2 series combines impressive performance with incredible value and is certified by the industry's leading media manufacturers. Show your customers what you can do with TrueVIS SG2.
Bring Your Graphics To Life With Detail, Colour and Excitement
TrueVIS SG2 produces exceptional quality graphics, in vibrant yet natural colours which truly stand out from the crowd. With enhanced Print & Cut accuracy and improved production efficiency you can produce die-cut decals and labels, eye-catching banners, striking signs, vibrant vehicle wraps – and so much more.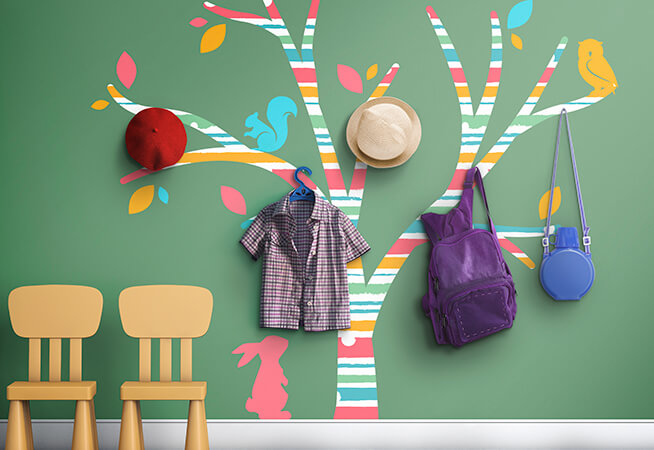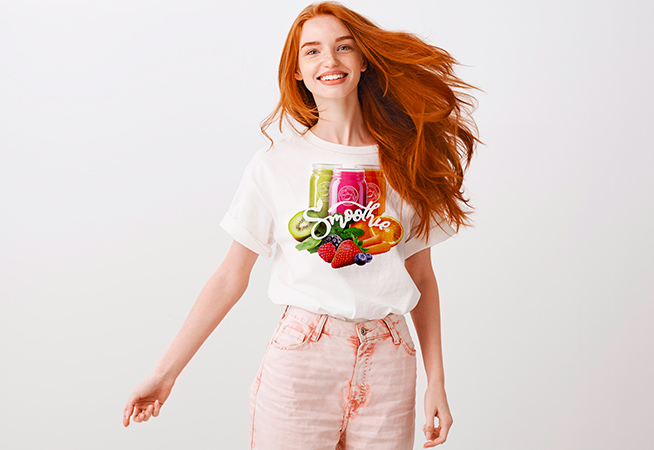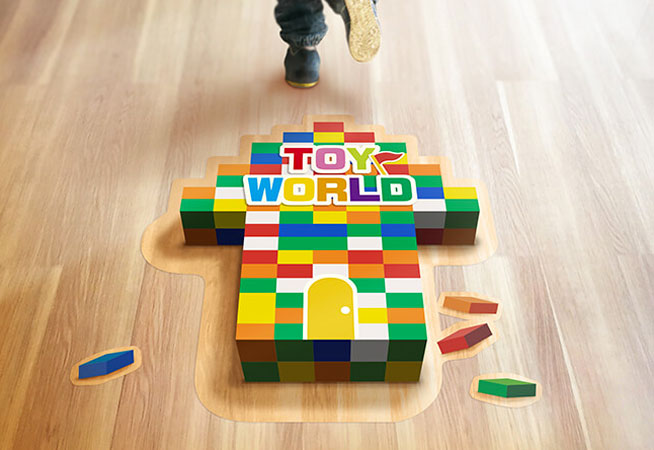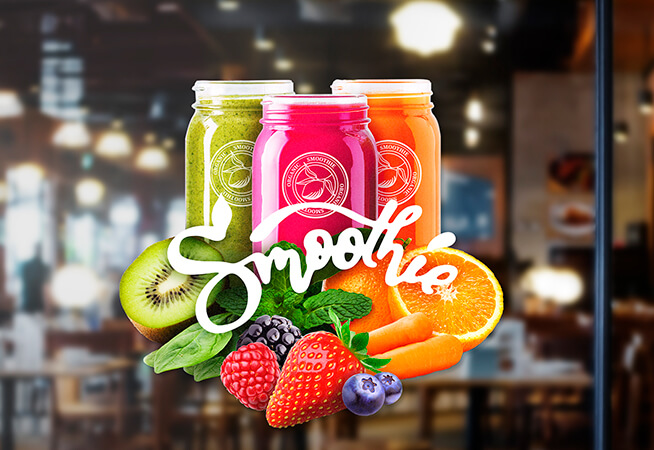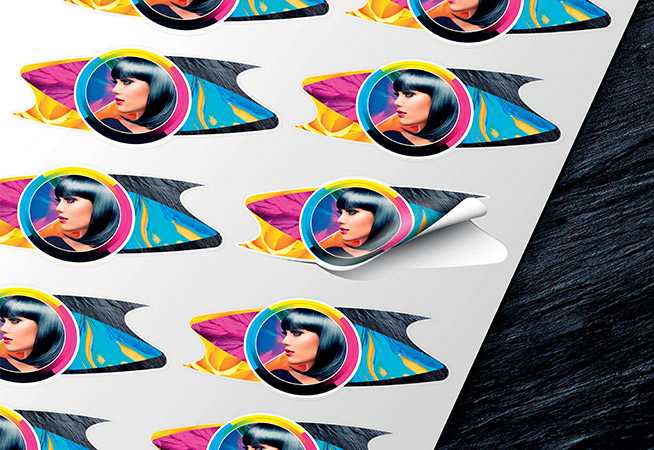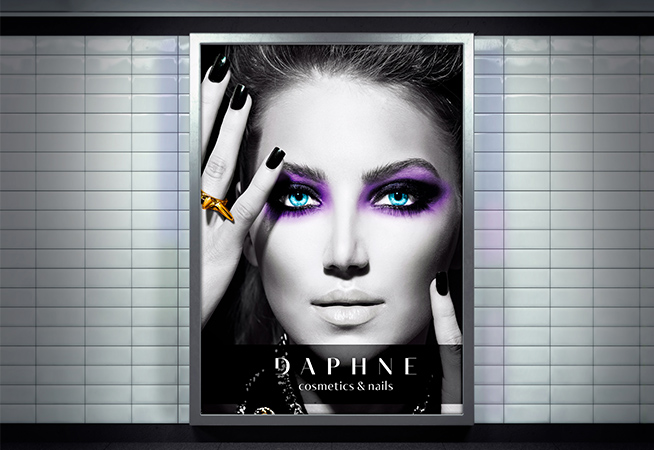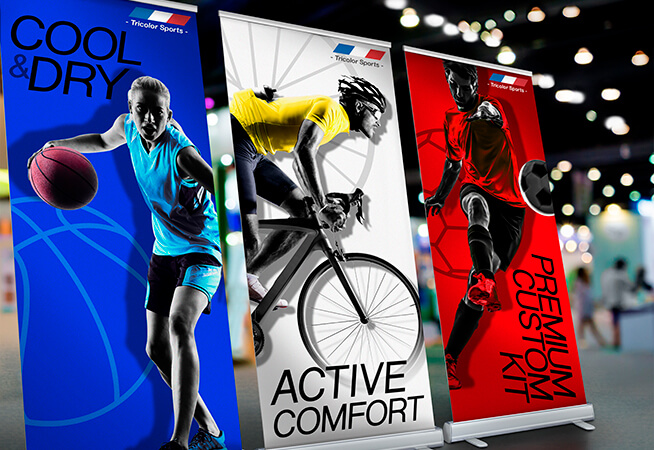 9 reasons why you should choose
TrueVIS SG2 for your business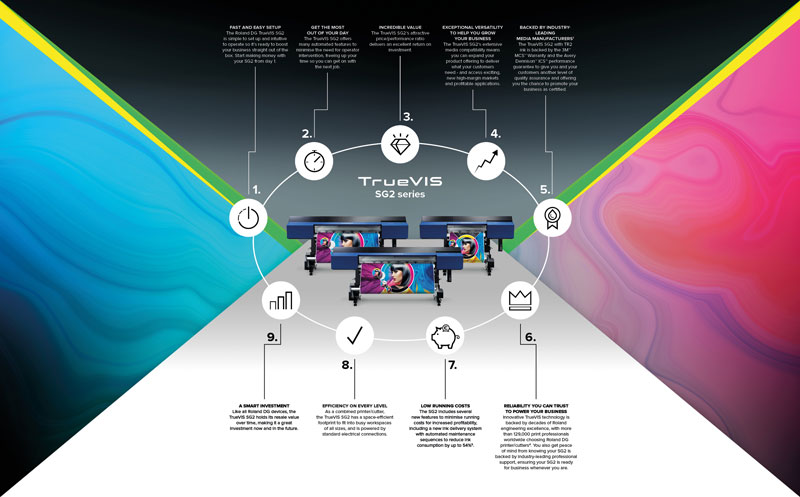 Get Ahead of the Competition with Speedy Same Day Turnaround
Fast drying speeds allow you to print, then laminate is as little as 6 hours1 for true same day installation, with the reassurance of quality output and reliable installation.

Choose TrueVIS TR2 ink for Reliability, Durability and Safety
The SG2 series with TR2 ink is certified for long-lasting results by 3M™ MCS™ Warranty, providing your customers with the assurance of the quality and reliability of their graphics.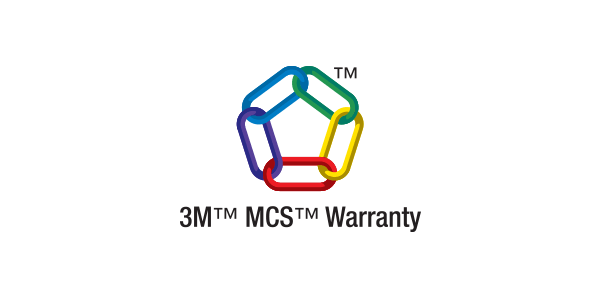 LEARN MORE ABOUT 3M™ MCS™ WARRANTY
The SG2 series with new TR2 ink is also certified by the Avery Dennison™ ICS™ Performance Guarantee which provides protection for up to 4 years outdoors and up to 7 years indoors.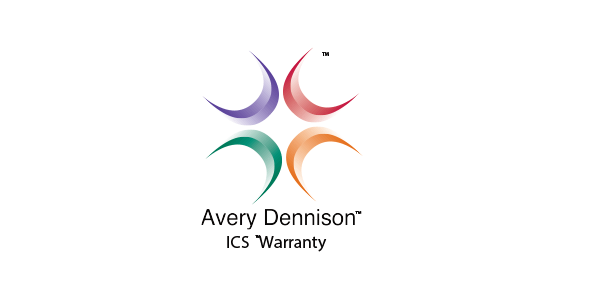 LEARN MORE ABOUT AVERY DENNISON™ ICS™ PERFORMANCE GUARANTEE
The SG2 series with TR2 ink is also certified GREENGUARD Gold for safe indoor graphic applications in even the most sensitive locations, such as schools and hospitals.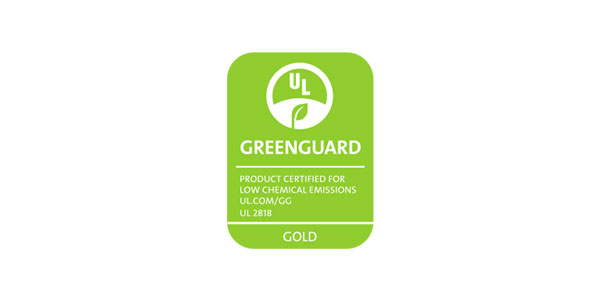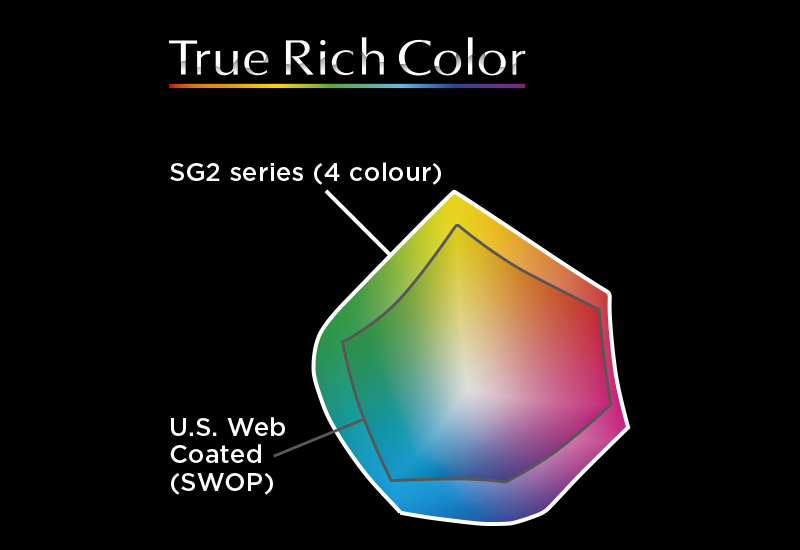 Enhance your Business with True Rich Colour
A new colour management preset, True Rich Colour, takes full advantage of the SG2 series' impressive colour reproduction capability and the wider colour gamut provided by TR2 ink. Now vibrant colours can be combined with neutral greys, smooth gradations and natural skin tones to create stunning graphics.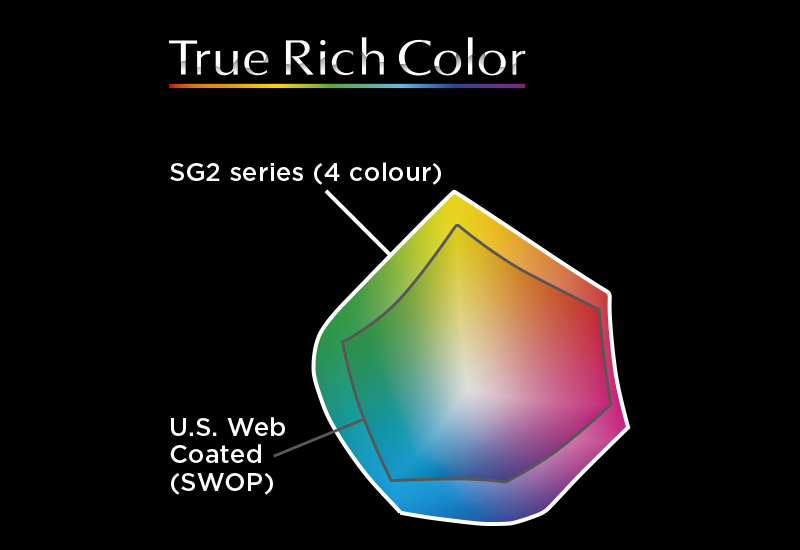 Automated Long-Run Decal and Label Production
With some other print solutions, when producing stickers, decals and labels, due to media tolerance and the length of the print job, print and cut accuracy can decrease. With the advanced cutting functionality of the SG2 you are assured consistent, high-precision accuracy, however long the print job.
Custom Page function



The Custom Page function allows users to automatically add and limit job data to a pre-determined page size so print length and cut length can be fully controlled. This allows SG2 users to separate long production runs into manageable sections and use a Print & Cut automated workflow, even in conjunction with the supported TUC-4 take-up system, for maximum accuracy, minimum waste and faster overall turnaround.

Multiple cropmark function



The new multiple cropmark function, with variable options for cropmark registration, means you can choose cropmark frequency based on the length of your print job.
Advanced Print and Cut Features for High Quality Decal Production
Crop mark modes
New crop mark modes with options for full page, row or individual image deliver exceptional accuracy, allowing printed graphics to be laminated and re-registered easily back in the printer for cutting.
Reliable automated workflow for fast turnarounds
Save time – you can leave your SG2 to get on with producing perfectly printed, precision-cut graphics while you get on with the next job.
New media clamps
Smart new media clamps feature integrated grooves so you don't need to remove them when sheet cutting.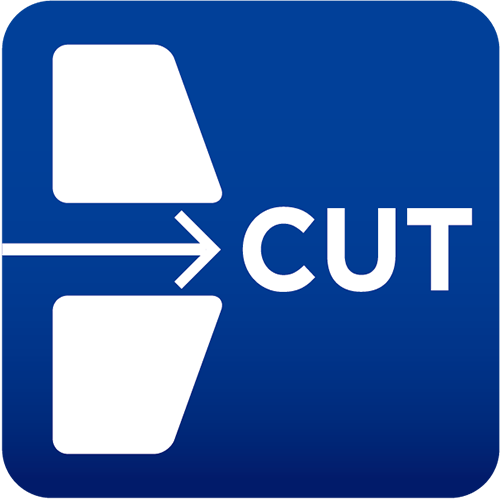 Automatic pinch rollers
Newly designed middle pinch rollers raise automatically prior to starting the cutting process, reducing the drying time and allowing the media to be cut without the rollers travelling over the printed area. The pressure of the side rollers is also optimised for further accuracy during media feeding.
FlexFire printheads
Roland DG FlexFire printheads maximise printing performance so that even the highest speed setting delivers neutral greys, vivid colours and smooth skin tones.
Productivity Features
Improved workflow
The SG2 includes a range of features to deliver the best user experience and streamline your printing operation. Faster setup time, job sequence optimisation, reduced maintenance ink consumption and more, to power your productivity.
New Media Take-up System
An optional TU4 automated take-up system offers two modes to expertly handle everything from thin films to heavy canvas materials and provides rock-solid take-up stability for simple post print processing.




Nozzle Mask Function
To keep production up and running in the unlikely event of a blocked nozzle, with the SG2 you can specify which section of the printhead to use and continue with production while awaiting intervention.
Roland DG Mobile Panel 2
For smarter, seamless operation, Roland DG Mobile Panel 2 lets you perform many useful control panel functions, including test printing and cleaning, while checking the user manual from your smartphone or tablet using a Bluetooth connection.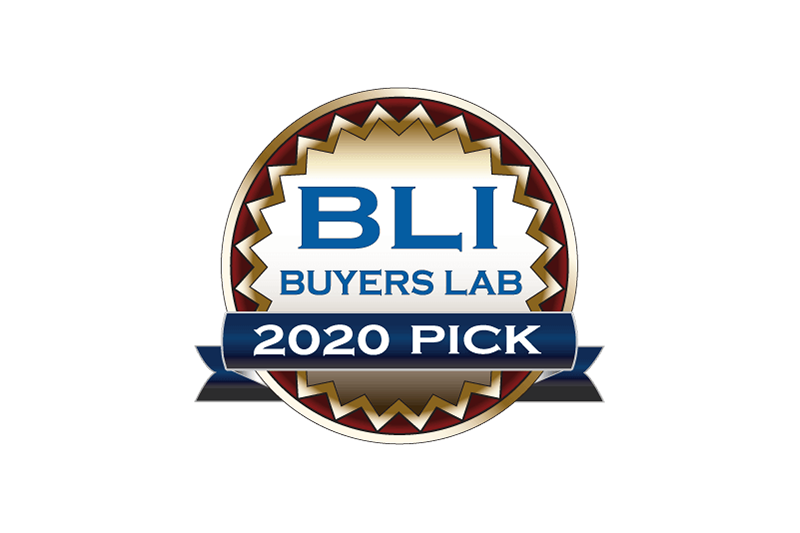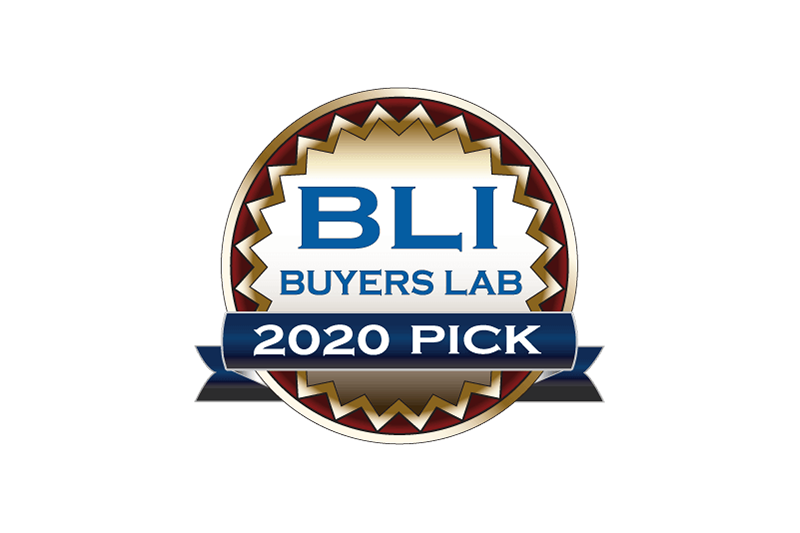 TrueVIS SG2 outshines competitors in independent tests
The TrueVIS SG2-640 and SG2-540 have earned top honours in the prestigious Keypoint Intelligence Buyers Lab 2020 Pick Awards for Outstanding Entry-Level CMYK (Eco-solvent/Latex 54"/64" Printer category).
The award, from the industry's leading independent global provider of testing and analysis, reflects the incredible print quality and superb usability of the SG2.
The independent report is available for downloading.

Includes VersaWorks 6 RIP Software
The TrueVIS SG2 series includes the latest VersaWorks 6 RIP software, featuring an intuitive interface for simple operation and job management. The 64-bit native support and dual-core operation make it easy to handle PDF, EPS, PS and PDF 2.0 files with precision and speed.
Simplified drag-and-drop interface to quickly add jobs to the print queue.
Five print queues, five hot folders and unlimited queue settings.
Colour matching function to ensure consistent colour between multiple same-model printers – print, scan and transfer colour values between matching Roland DG devices2.
All the advanced and easy-to-use features of VersaWorks including cropping, tiling, nesting and processing of complex files with transparencies and shadows.
Built-in Pantone® and Roland DG Color spot colour libraries.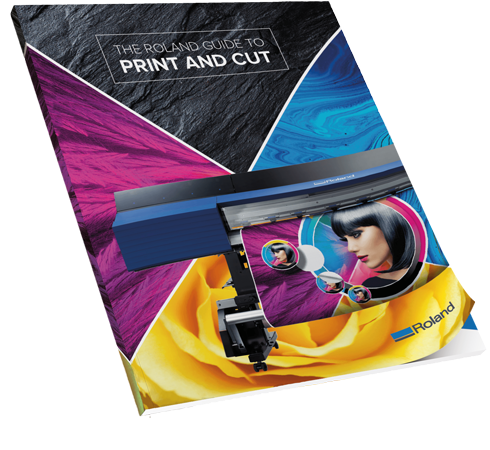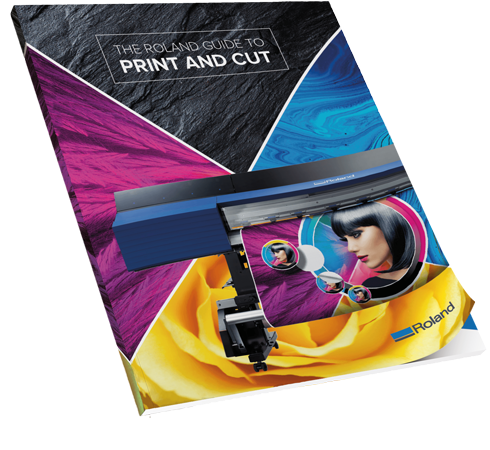 The Roland DG
Guide to Print and Cut
Everything you need to get started, or boost you print and cut business.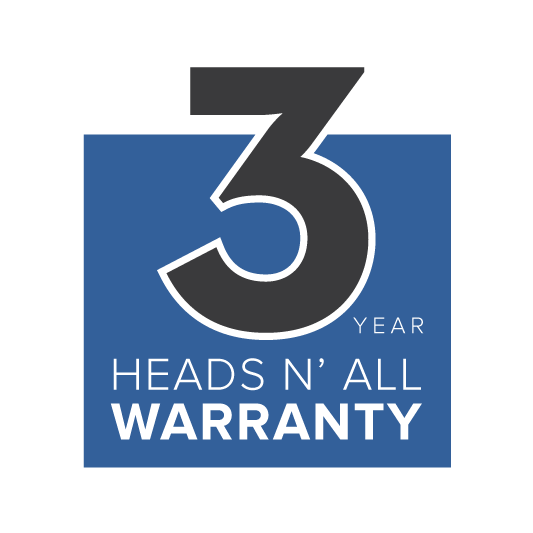 Reliability, Warranty and Support
Built to provide years of reliable service – even in the most demanding print environments – Roland DG's wide format printers come with a 1, 3 or 5 Year Warranty.

Roland DG has earned a reputation for long-lasting, high-performance devices, backed by first-rate customer service. This support includes expert technical assistance, videos and free Roland DG software updates for the lifetime of the machine.

Roland DG's international ISO certifications are your assurance of quality products and service.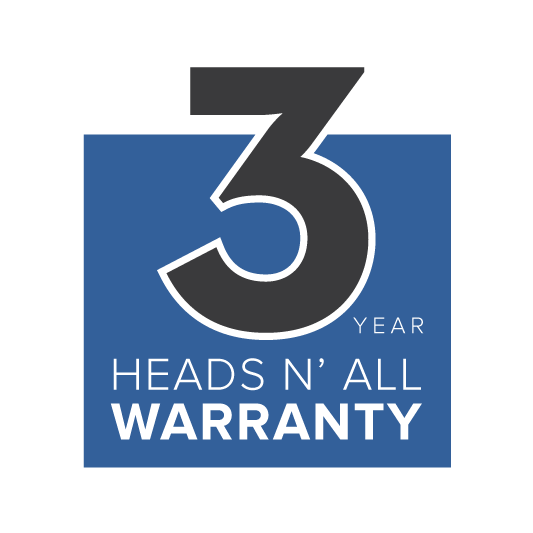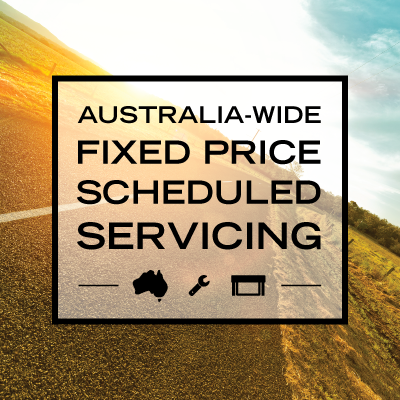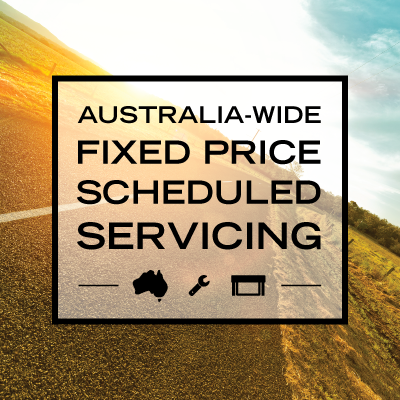 Fixed Price Scheduled Servicing
With Roland DG's Fixed Price Scheduled Servicing, travel costs for scheduled preventative maintenance services are fixed. Knowing the price of your service gives you guaranteed peace of mind, allowing you to more accurately plan the costs to your business.

Roland OnSupport for Remotely Managing Your Printer
The SG2 Series features Roland DG OnSupport, an online customer support system that allows users to remotely track the printer status. OnSupport sends e-mails to users notifying them when a job is starting, is completed or when ink is running low. Users can download firmware updates and important product information at an exclusive website in just one click.

Choose the Right TrueVIS for your Business
The TrueVIS SG2 is part of the award-winning TrueVIS range of integrated printer/cutters. Available in a choice of sizes and ink configurations, to match your production needs.
VG2 Printer/Cutter Series

SG2 Printer/Cutter Series

Media Width
1625 mm (64")
1371mm (54")

Media Width
1625 mm (64")
1371 mm (54")
762mm (30")

FlexFire Printhead
x 4

FlexFire Printhead
x 2
Ink Configuration


8 Colours: CMYKLcLmLkOr




8 Colours CMYKLcLmLkWh




4 Colours: Dual CMYK

Ink Configuration

4 Colours: CMYK

Accessories
Automated take-up system TU4-64, TU4-54
Heater & blower DU2-64, DU2-54
Accessories
Automated take-up system TU4-64, TU4-54, TU4-30
1 Tests performed by Avery Dennison™ on MPI Range digital media. When using this media, prints produced with TR2 ink can be laminated after a 6-hour period when rolls or images are properly ventilated and loosely wound. For more detail see: https://www.graphics.averydennison.com/en/home/services/warranty.html. Regional differences may occur. Please check with your local agent.
2 Valid only when using the same-model printers with the same ink type and configuration. Files must be printed with the same print settings including "Media Type" and "Print Quality".