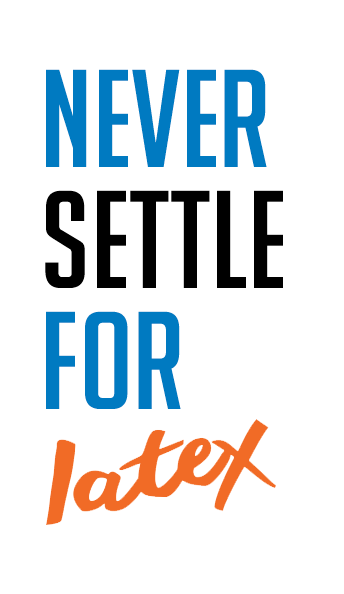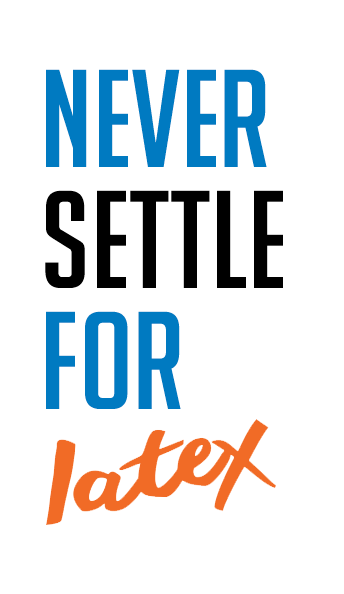 A closer look at a Roland DG vs. a latex printer.
When investing in a wide format printer, don't pay the high price of settling for less. Roland DG inkjets empower your business with the productivity and profitability that latex printers just can't offer. That's why for over 25 years, more graphic and sign professionals have chosen Roland DG products.
Don't settle for Higher Prices.
Roland DG saves more.
Latex costs more.
Roland DG eco-solvent inkjet technology is more economical than the competition in every sense. The upfront price is better than a comparable latex printer and the operating costs are lower. Take a closer look:
Don't settle for limited versatility.
Roland DGs empower.
Latex limits.
Roland DG inkjets empower you to meet all your customers' needs, expand your product offering and grow your business like no latex device can.
Don't settle for stoppable.
High-productivity Roland.
Time consuming latex.
When you build your business on an inkjet printer, efficiency, ease-of-use, and uptime are crucial. Roland DG quality and reliability plus fast drying OEM inks allow you to go from RIP and print to laminate and install without delay. Pros like V8 Supercar teams and nationwide wrap installers rely on their Roland DGs to produce thousands of jobs a year at the high pace their businesses demand.
With lower heat requirements and greater versatility, Roland DGs allow you to print profitable applications like heat-transfers and high-end displays. The result? Make more money, while spending less on electrical installations and temperature control.
Don't settle for inferior machinery.
Built for pros.
Not for consumers.
With a Roland DG inkjet, you get a greater build quality than latex devices. Problems with latex machines include inferior loading mechanisms that make loading media frustratingly difficult and add unnecessary time onto every print job.
Designed for heavy day-to-day industrial operation, Roland DGs are famously reliable and long-lasting, and come with a 3 or 5 year Extended Warranty to back it up.
Don't settle for average quality.
Superior ECO-SOL MAX.
Dull latex.
Roland DG ECO-SOL MAX inks deliver fast drying and vibrant colours that maintain the matte, satin and glossy finishes of printed materials, providing print quality that is noticeably better than the always-flat colours produced by latex inks.
Don't settle for less green.
Eco conscious Roland DG.
Power hungry latex.
There is a misconception told by competitors that Roland DG eco-solvent inks are not as environmentally friendly as their latex counterparts. This is simply not true. In fact, both Roland DG eco-solvent and latex inks are GREENGUARD Gold Certified for low VOC's and indoor safety. The biggest difference is that latex inks use significantly more heat and power to cure, result in higher room temperatures, and only offer the same GREENGUARD certification that Roland DG eco-solvent ink offers. Latex inks are also more per sqmtr. and less durable, making the case for Roland DG eco-solvent ink clear.

GREENGUARD Gold Certification includes safety factors to account for sensitive individuals (such as children and the elderly) and ensures that a product is acceptable for use in environments like schools and hospitals. This type of certification is becoming a key factor to a growing number of architects, designers and facility managers seeking to incorporate third-party certified, healthier, more sustainable products into their buildings.
Don't settle for mediocre customer service.
Industry best service.
Industry average service.
No other manufacturer matches the high-level of service and technical support that Roland DG provides every customer. When you buy a Roland DG, you get the backing of a company that's earned a worldwide reputation for customer care. Roland DG resellers are trained and certified to deliver the same level of quality support that Roland DG offers. So you can be assured, we've got your back.
To learn more about the high-value, high-performance line-up of Roland DG eco-solvent inkjets, visit these product pages, or contact your Authorised Roland DG reseller.