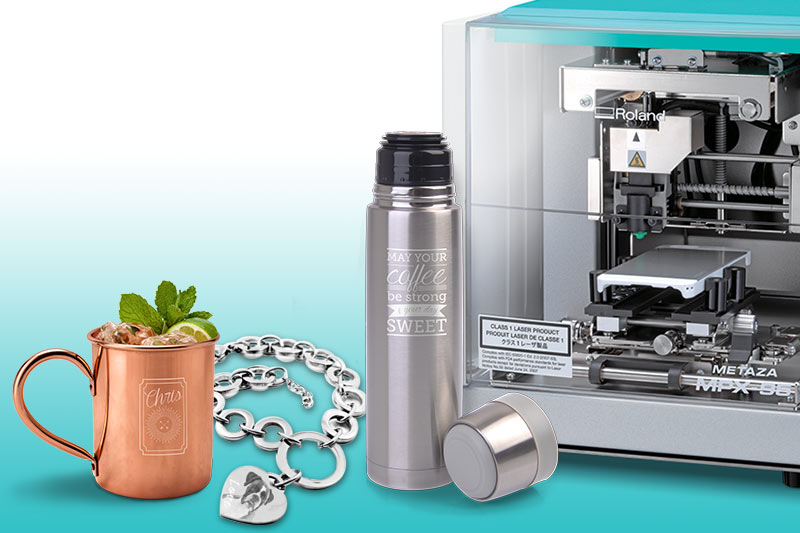 Make Your Mark
Profitable metal giftware personalisation.
METAZA MPX-95 Photo Impact Printer with Gift Kit
Perfect for kiosk and gift shop applications, the new METAZA MPX-95 Photo Impact Printer with Gift Kit is a low-cost, easy-to-operate solution for personalising high-value metal items and making them even more unique and profitable.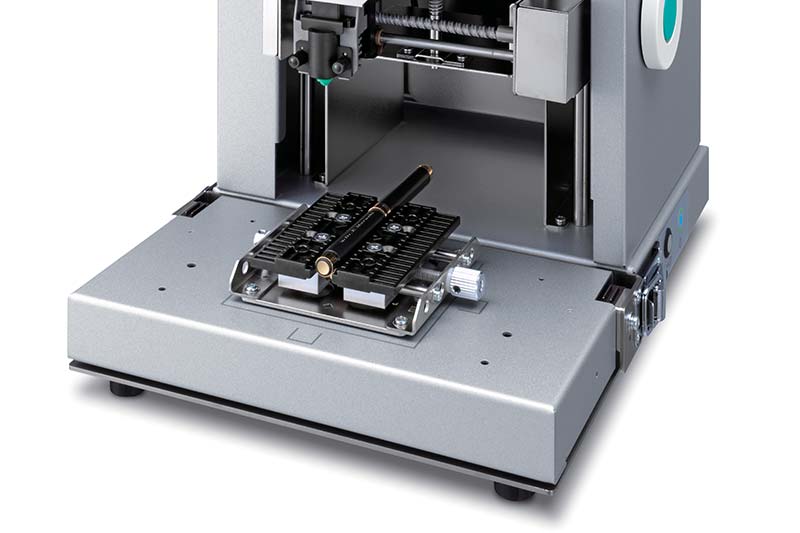 Imprint Photographs, Vector Graphics and Text
A durable diamond-tipped stylus strikes the material with high speed and precision to reproduce the most delicate gradations and finest fonts. The results are exceptional, with detailed graphics and fonts that stand out.
Laser Pointer Set-Up
A built-in laser pointer accurately defines the origin point on media before imprinting. At the touch-of a button, users can set the print position for accurate personalisation every time.
Removable Base for Expanded Material Sizes
The base plate and base unit of the MPX-95 can be removed to enable it to imprint onto larger items like golf clubs and metal vases.
Gift Personalisation Kit Includes: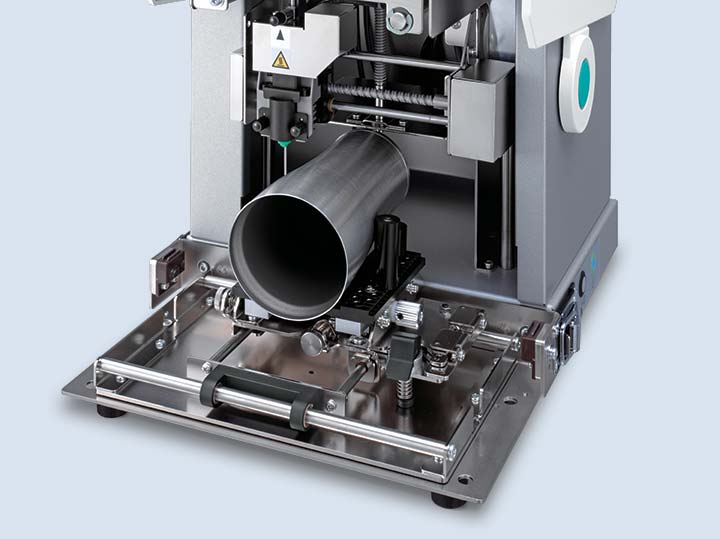 Centre Vise with Clamp Pins
Uniquely position different-sized clamp-pins to hold irregular shaped items. The adaptable clamp-pin set-up supports repeat personalisation of dog tags, jewellery, and cylindrical items like tankards and urns.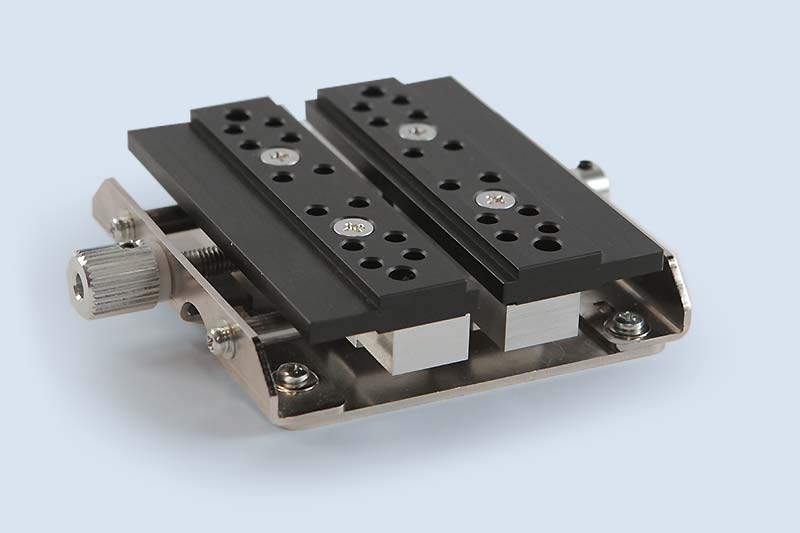 Centre Vise
When imprinting onto many different items in succession, the fixed centre vise allows for quick set-up and personalisation of items.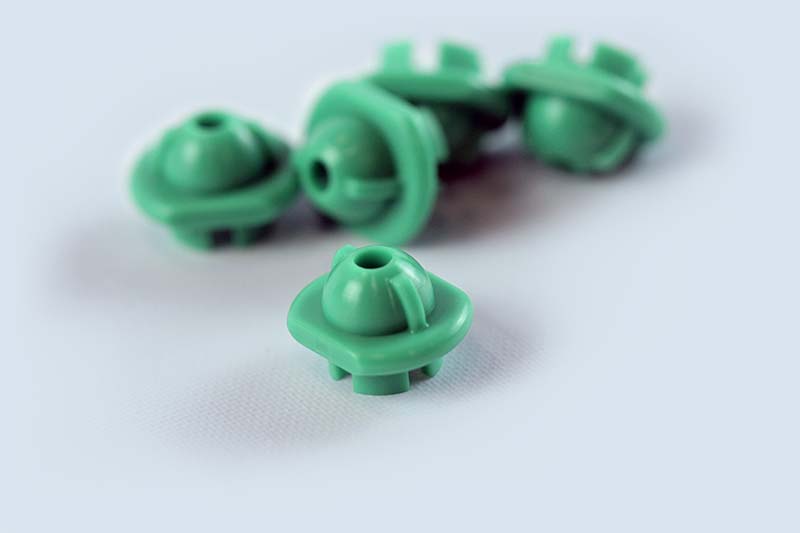 Head Caps
For attaching to the MPX-95's head unit when imprinting onto curved and flat surfaces, thirty rounded and ten head caps are included in the DPM Kit.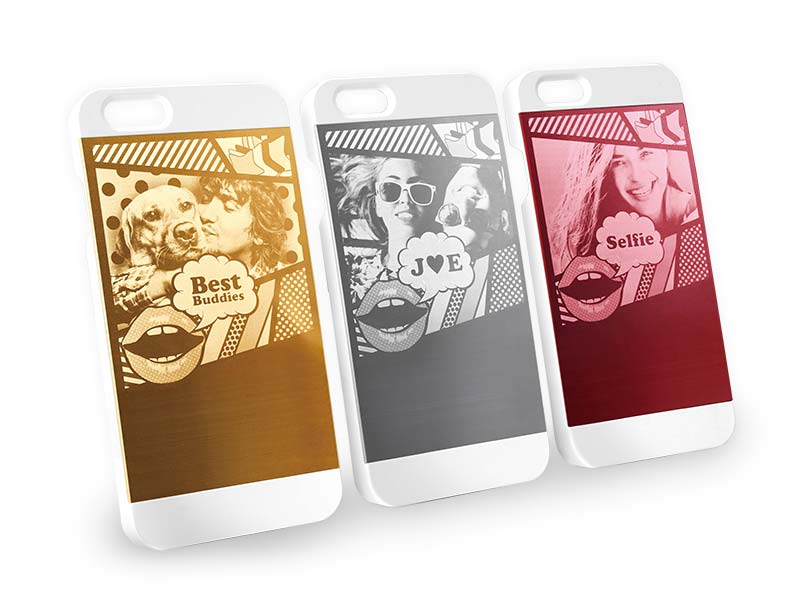 Variable Data Imprinting
Automatically apply serial data, numbers and names to each item in a giftware series or add unique security numbers to expensive jewellery items.
Easy-to-Use Software Included
METAZA Studio
Import and edit files from EPS, JPEG or BMP formats, or directly from digital cameras, scanners and smartphones. Add text, borders and backgrounds, and rotate text and images. METAZA Studio also supports text and line art in vector format.
Dr. Engrave
Featuring TrueType fonts and an automatic layout feature for importing Excel and CSV files, Dr. Engrave supports production of variable data projects.

Compact, Quiet and Portable
The fully enclosed MPX-95 is a compact and portable device that runs quietly, cleanly and safely. It can be taken anywhere and used to produce souvenirs at weddings, craft fairs, pet shows and other events.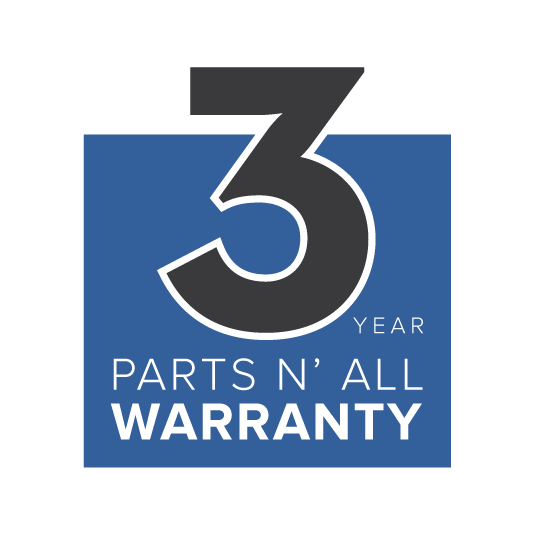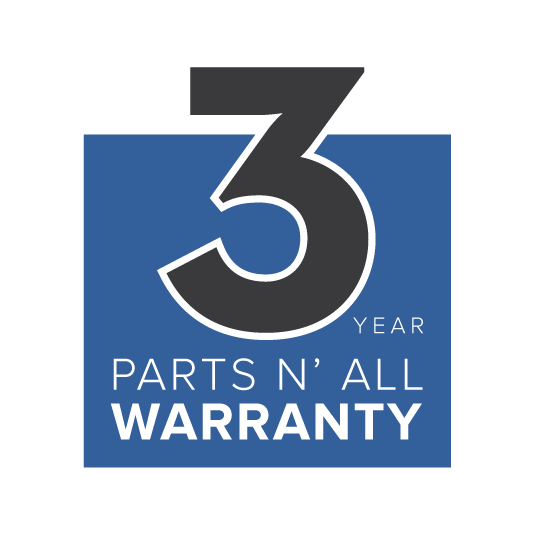 The Peace of Mind That Comes with Buying a Roland DG Device
With the MPX-95 you get the same built-to-last reliability and unmatched service and support that Roland DG devices are famous for. Like all Roland DG products, the MPX-95 was designed and manufactured at a state-of-the-art, ISO-certified facility. With a 3 Year Parts 'n All Warranty, you have the peace of mind knowing your device is backed by one of the most comprehensive warranty packages in the industry.