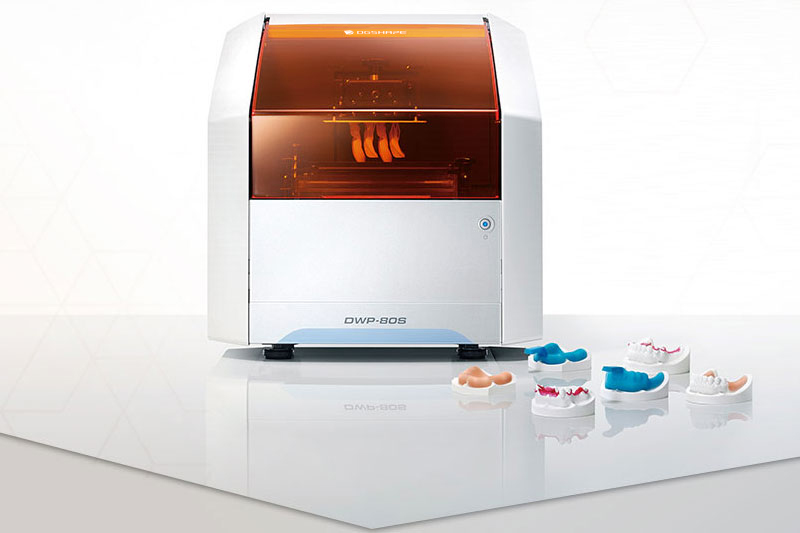 Advanced 3D Technology for Dental Prosthetic Creation
DWP-80S Dental 3D Printer
Calling it "simple" does not do justice to the effortless production of the DWP-80S. At the touch-of-a-button, users can print dental prosthetics that include custom trays, base plates and frameworks. Combined with Roland DG's new Quick Denta 3D software, creating precision denture prosthetics has never been so convenient or accessible.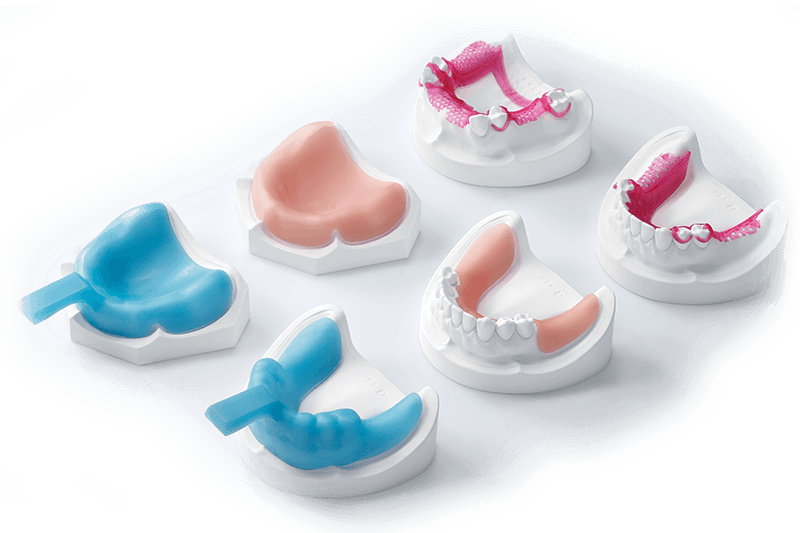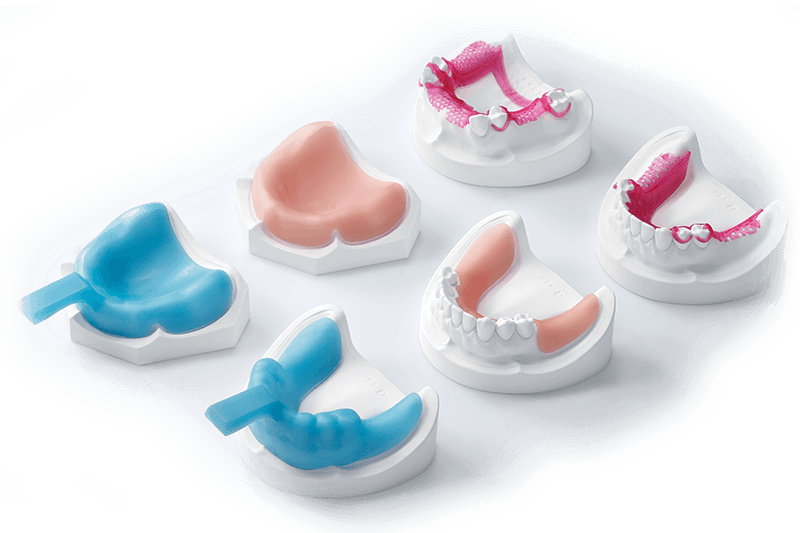 Dental Prosthetics Made Easy
Traditional production of custom trays, base plates, frameworks and other prosthetics requires a highly advanced level of skill. With the DWP-80S Dental 3D Printer, users can speed-up and simplify fabrication. The DWP-80S digital production method intelligently determines the way prosthetics are positioned for printing, chooses the ideal layout of support points, adjusts for material shrinkage, and makes other critical decisions for you.
Print Dental Prosthetics in 3 Easy Steps
The DWP-80S includes Quick Denta software with pre-configured settings to allow users of all skill levels to import STL files and print in 3 easy steps: